Metal Railings Oakville, ON
Elevate Your Property's Aesthetics and Safety with Stunning Metal Railings
Oakville's Best Metal Railings Company
Welcome to Steel Work Solutions, your premier destination for top-quality metal railings in Oakville and the Halton area.
Whether you need durable porch railings, elegant interior staircase railings, or robust outdoor railings, we've got you covered. Our expert craftsmanship and dedication to customer satisfaction make us the go-to choice for all your metal railing needs.
Explore our wide range of iron and metal railings, perfectly designed to enhance the aesthetics and safety of your property.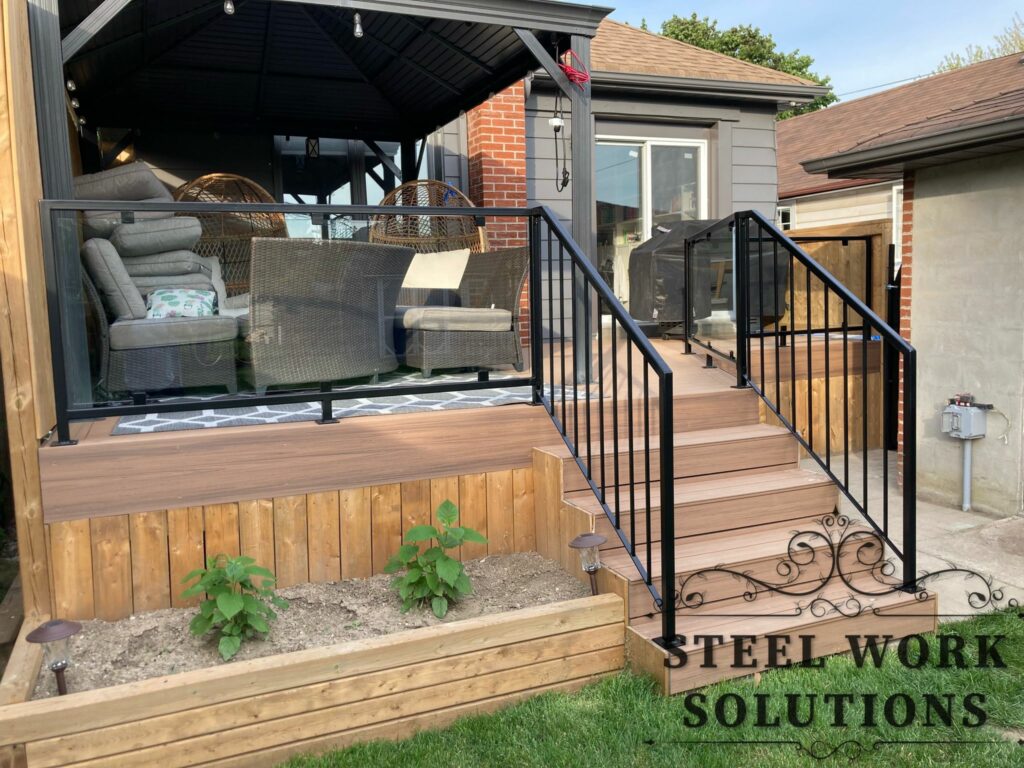 Why Choose Our Metal Railings?
At Steel Work Solutions, we take pride in providing the finest metal railings in Oakville and the Halton area. Here's why you should consider us for your next railing project:
Unmatched Quality
Our metal railings are crafted using premium materials, ensuring longevity and strength, with minimal maintenance requirements.
Custom Design Options
We offer a diverse range of designs and finishes to suit your unique preferences and complement your property's architectural style.
Enhanced Safety
Safety is our top priority. Our metal porch railings and interior staircase railings are engineered to meet or exceed industry safety standards.
Browse Our Railing Designs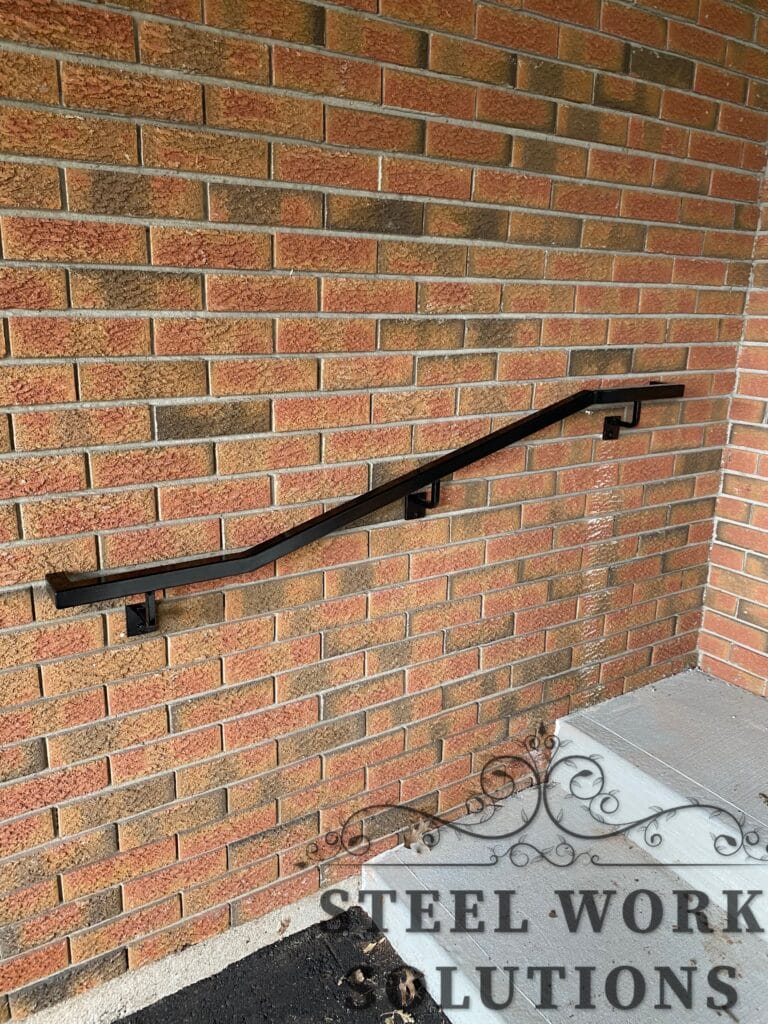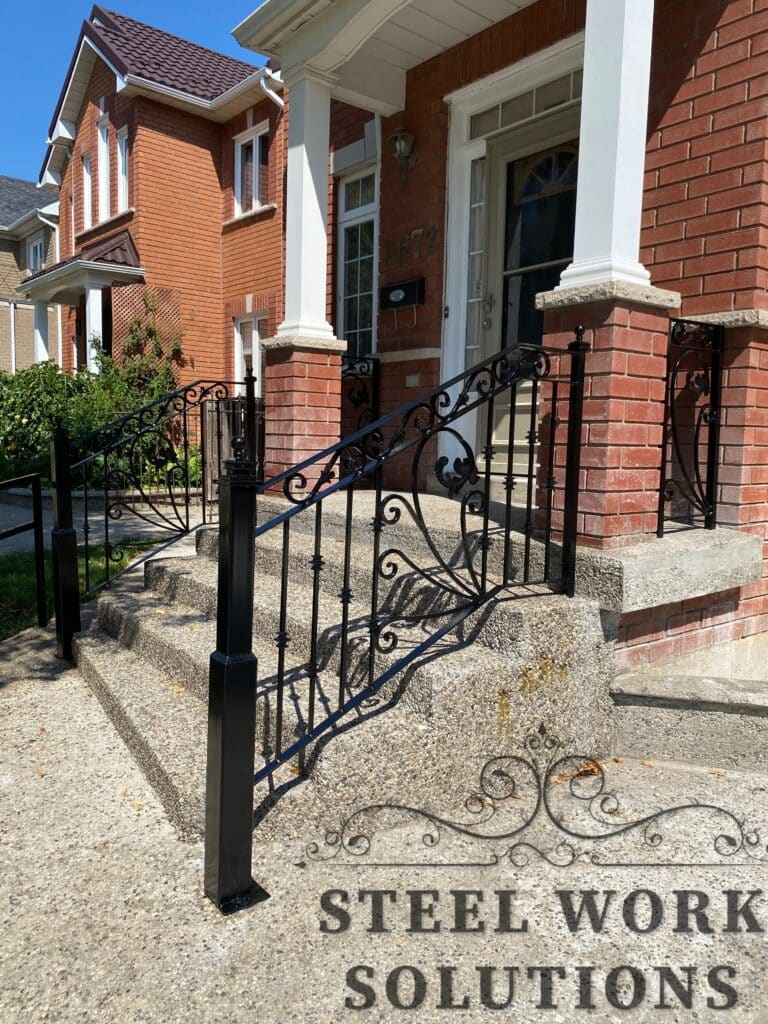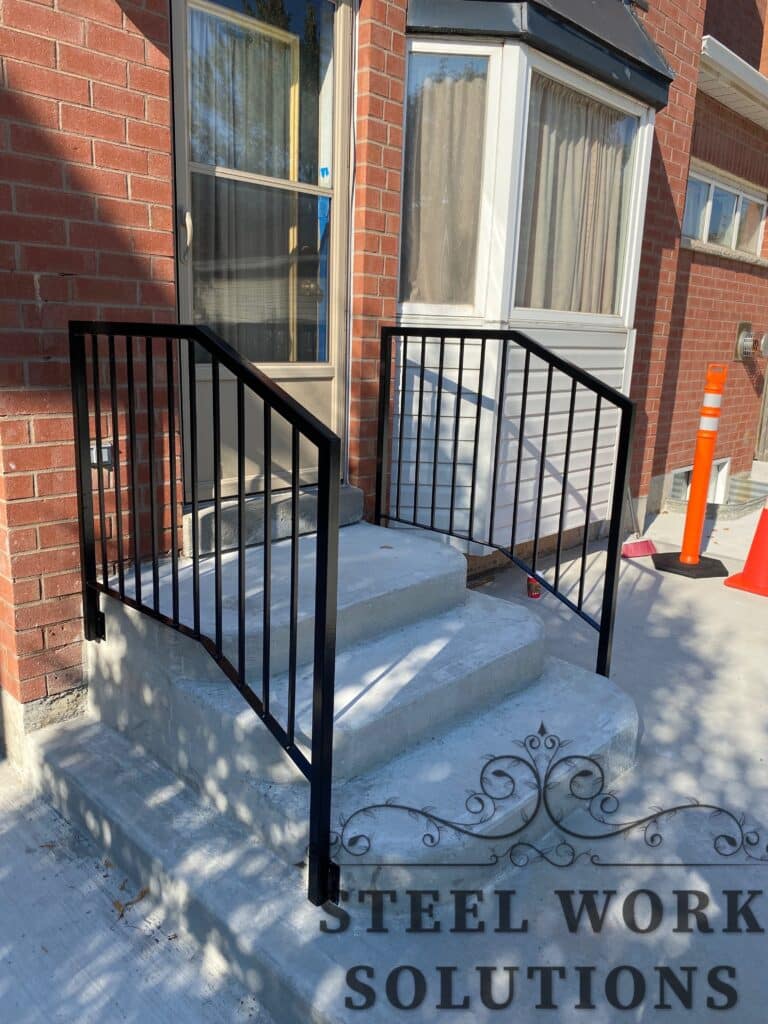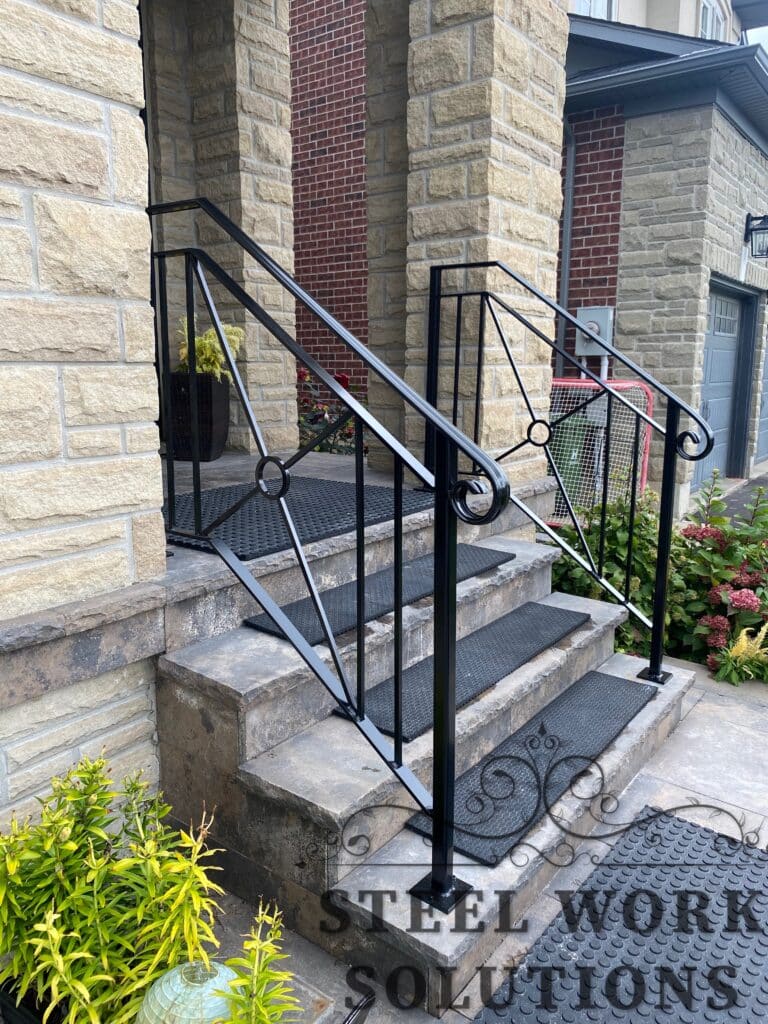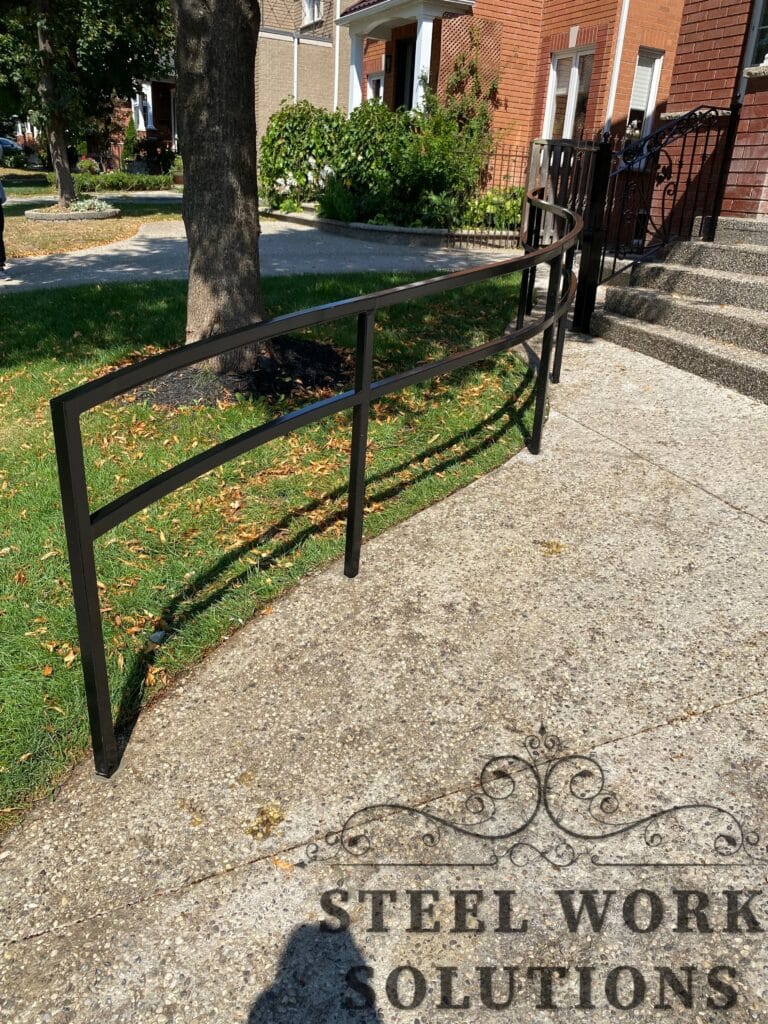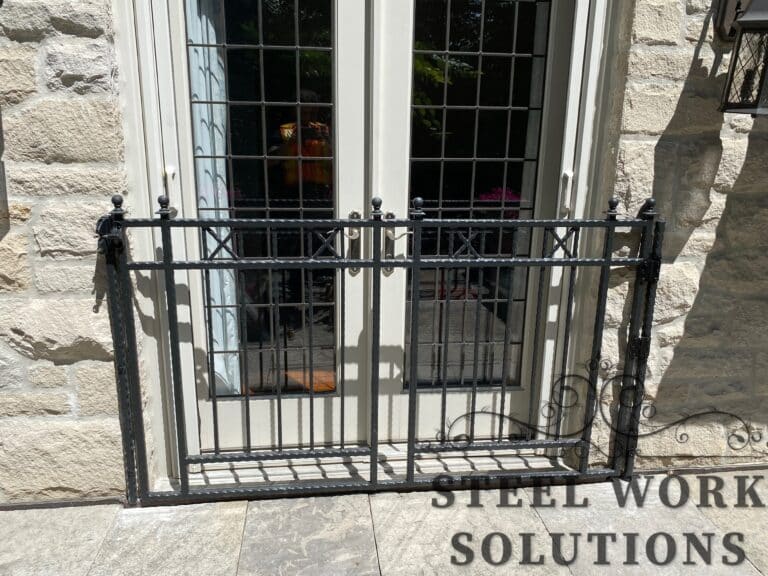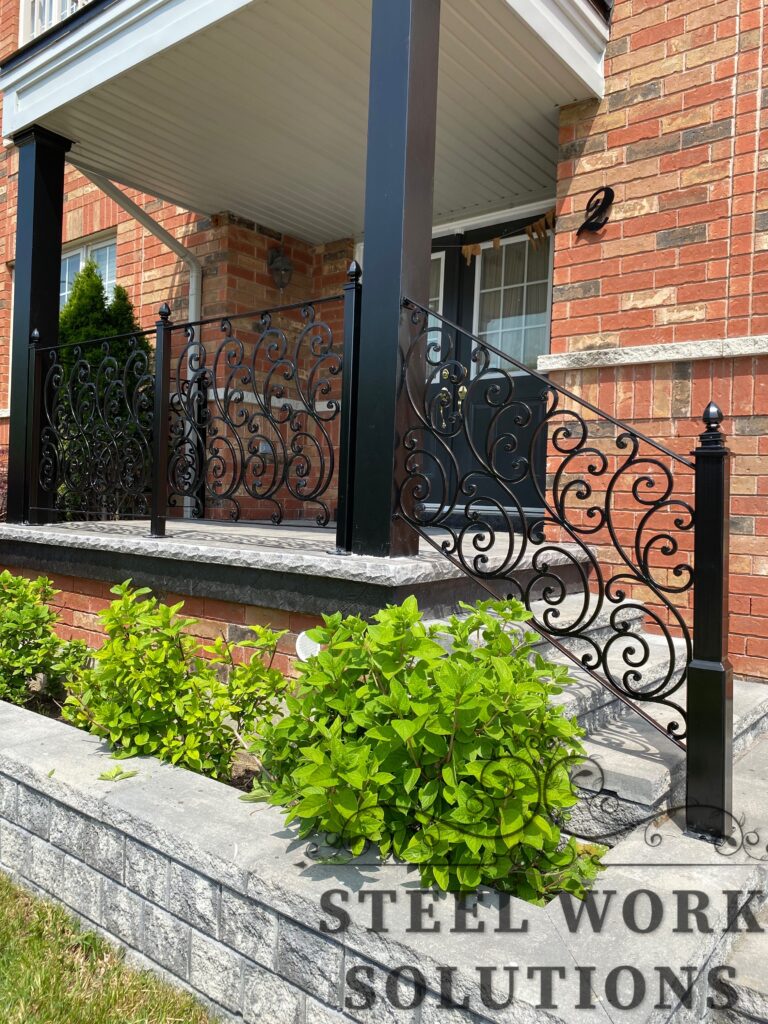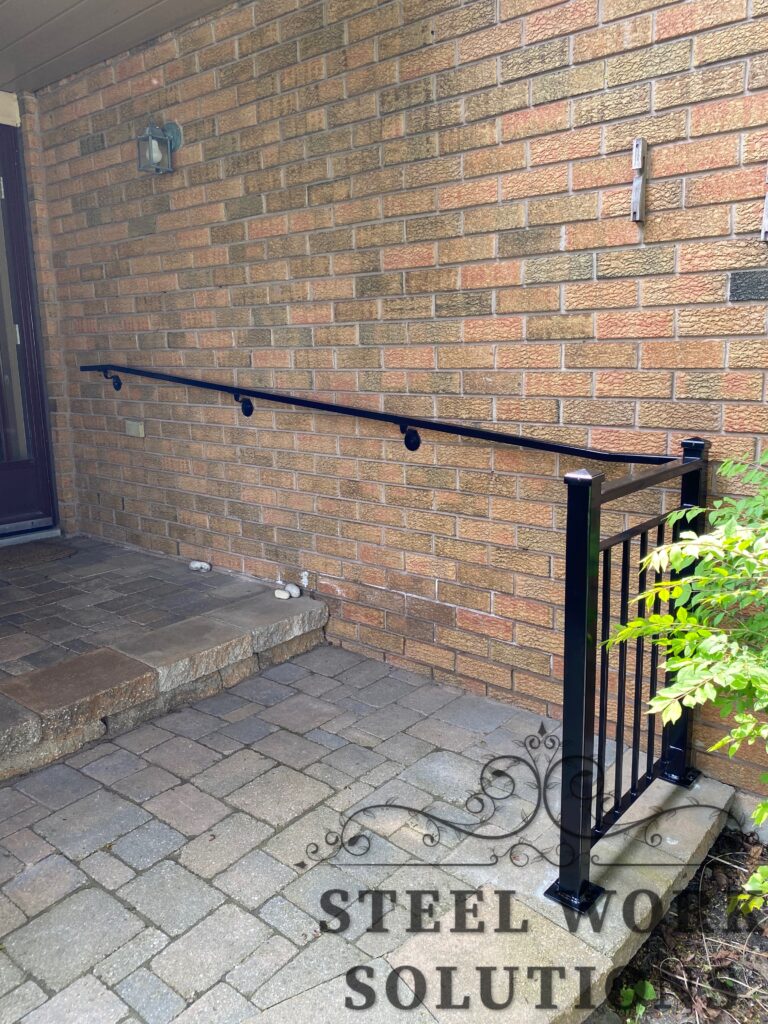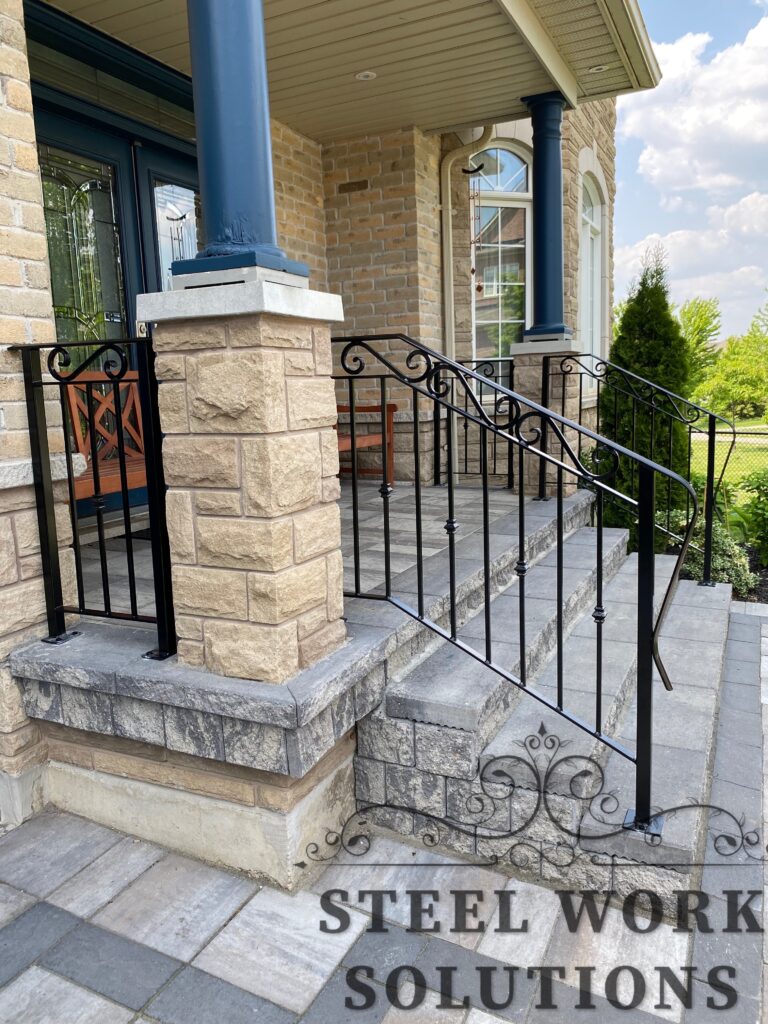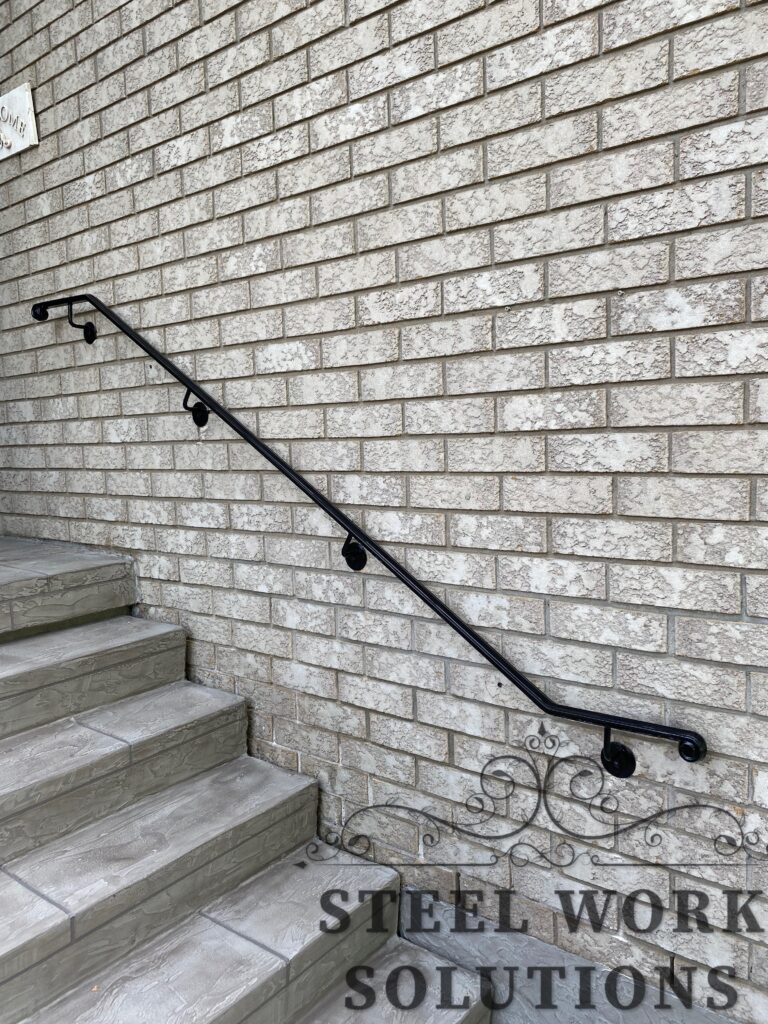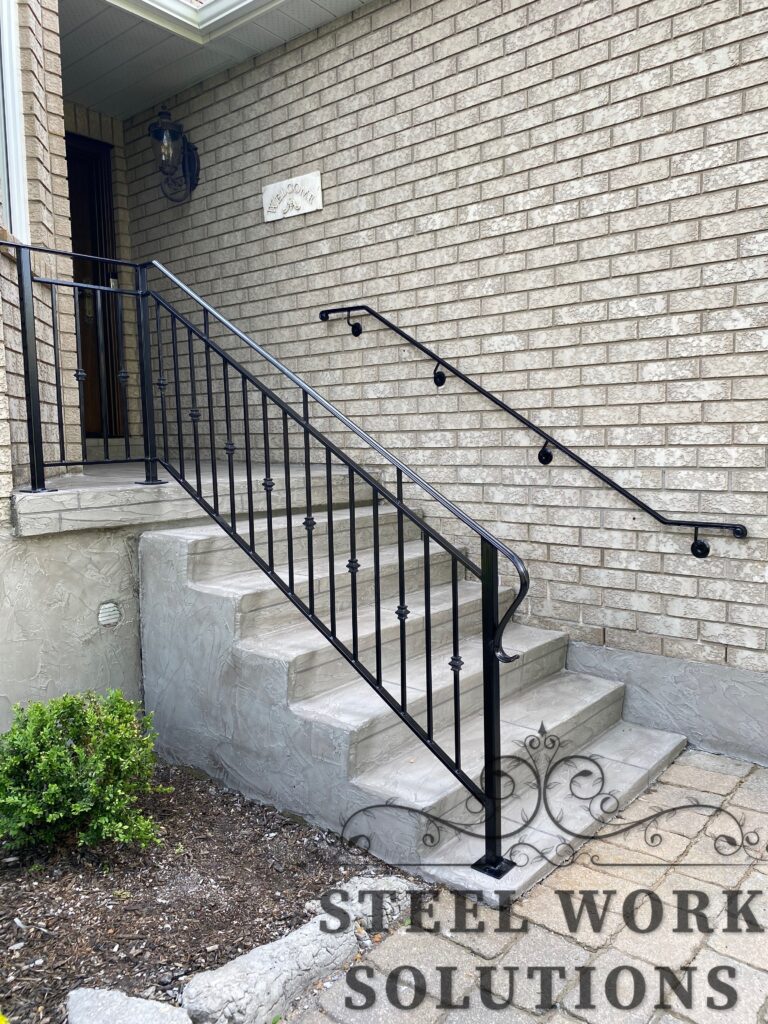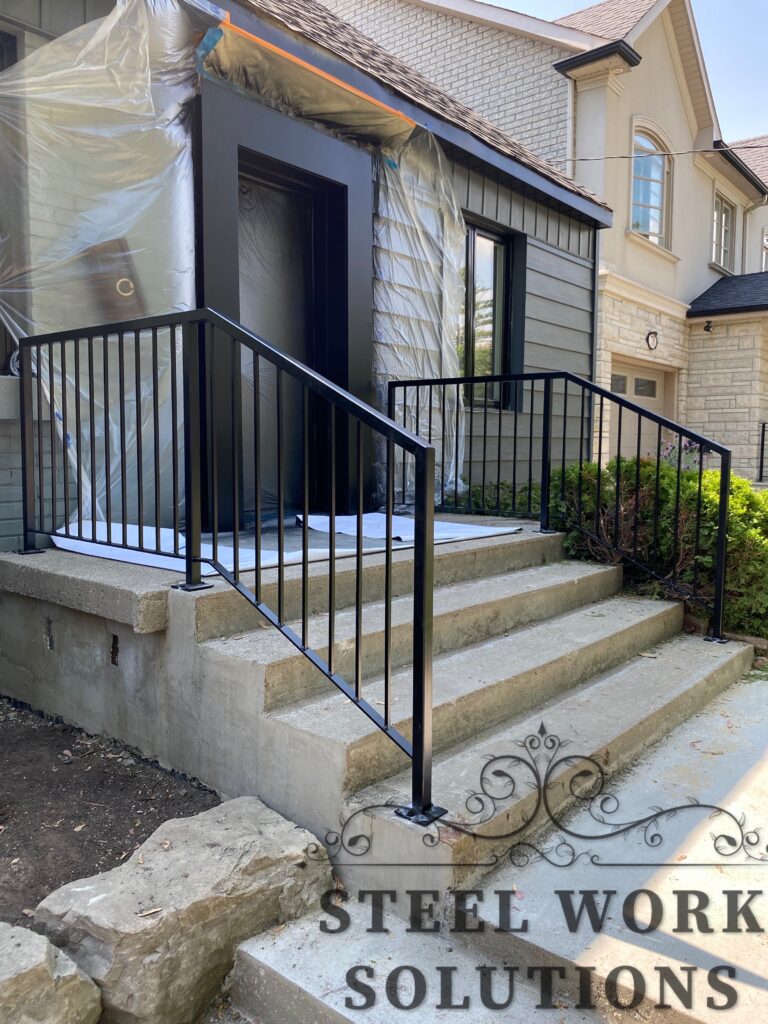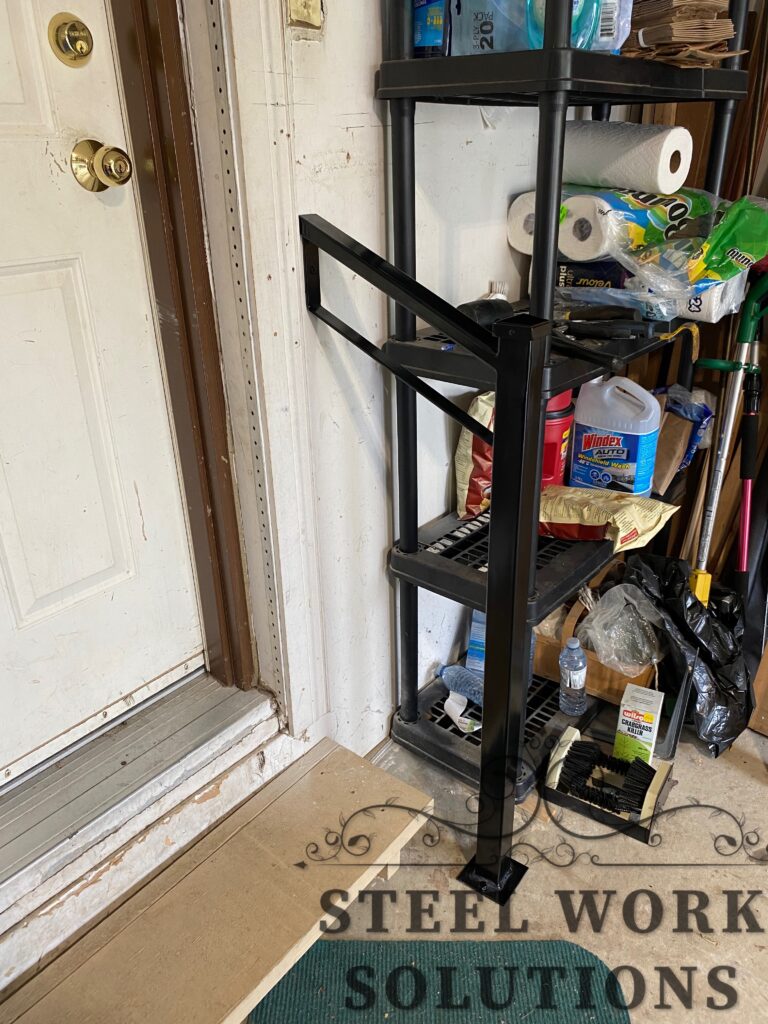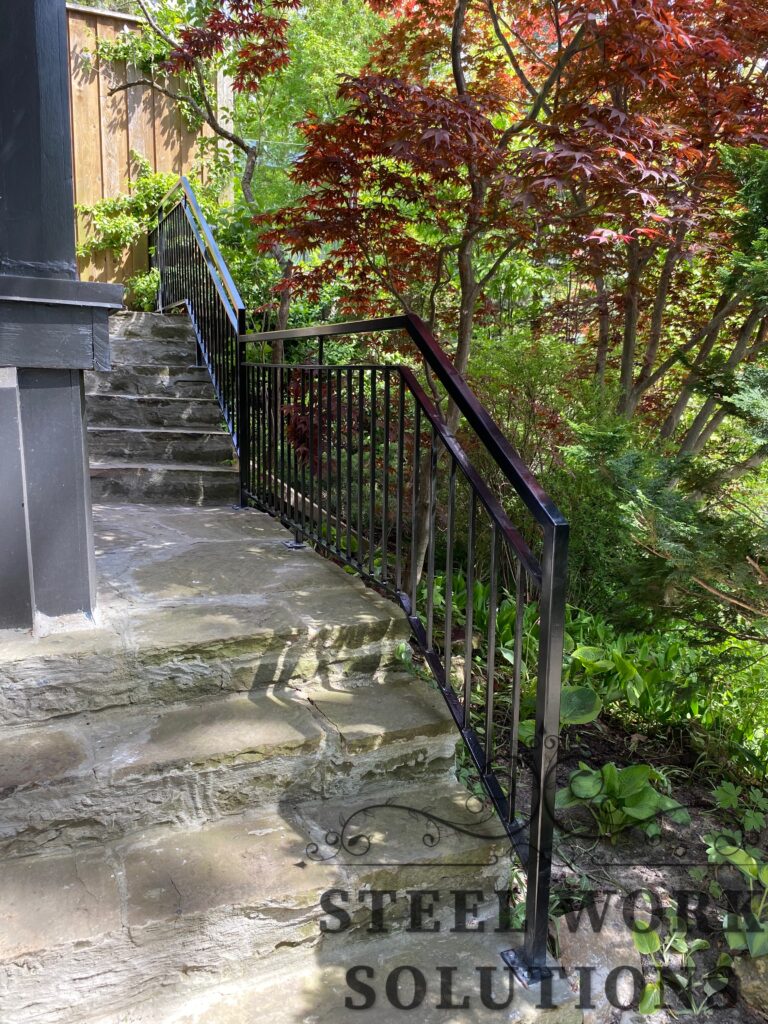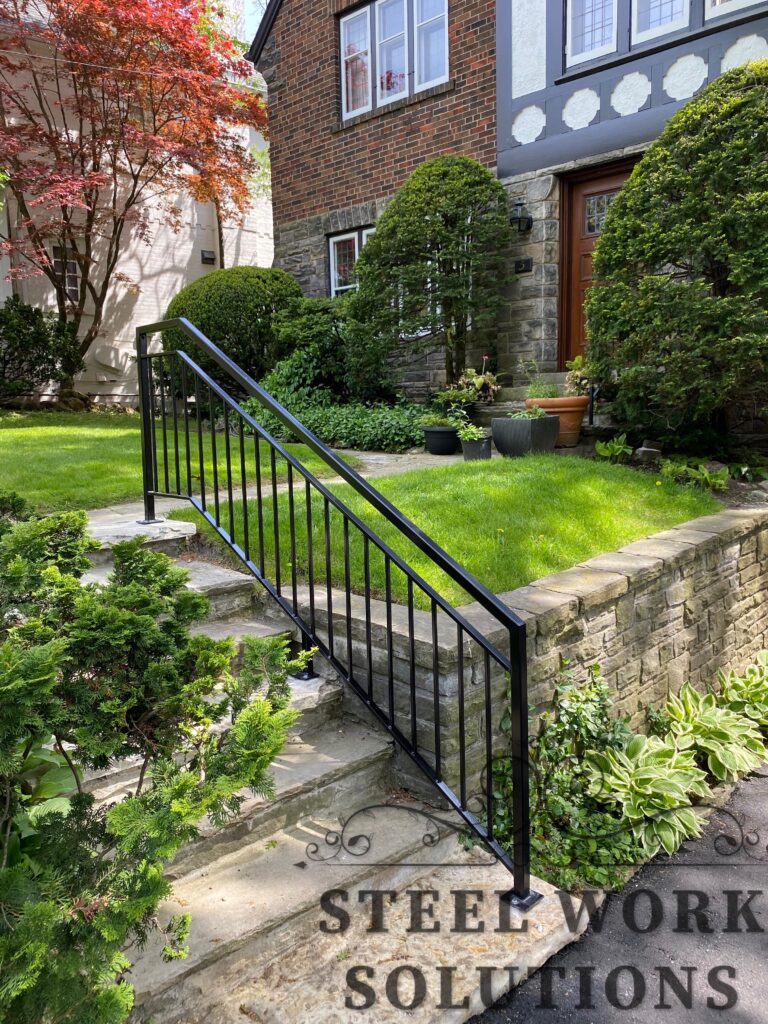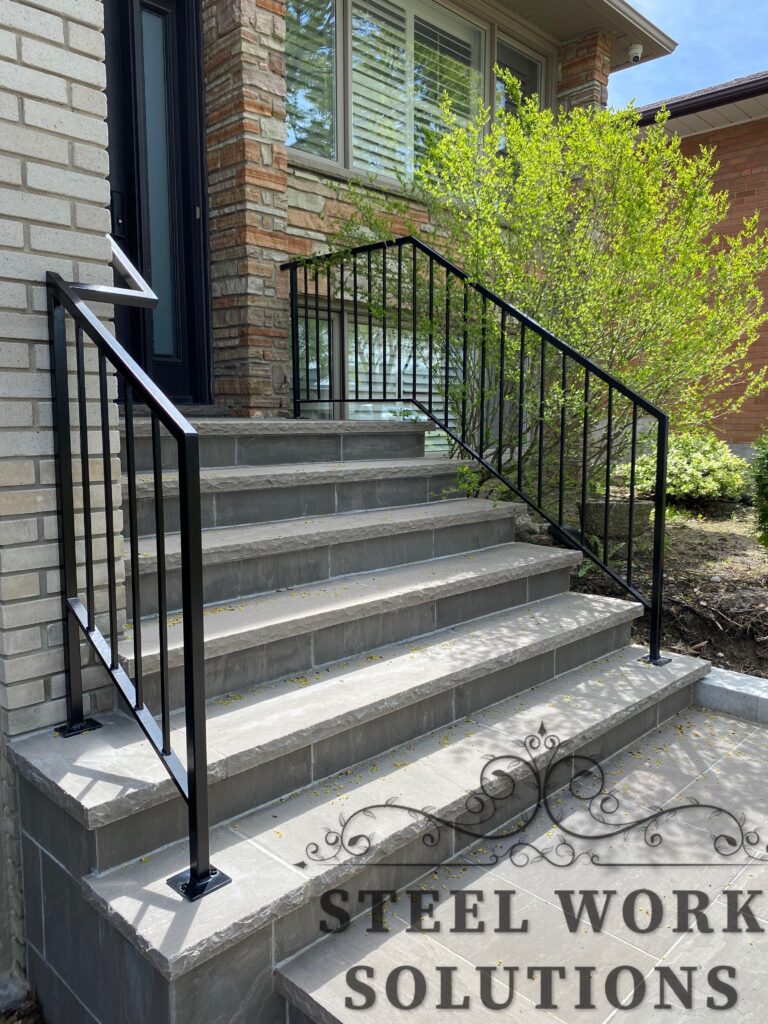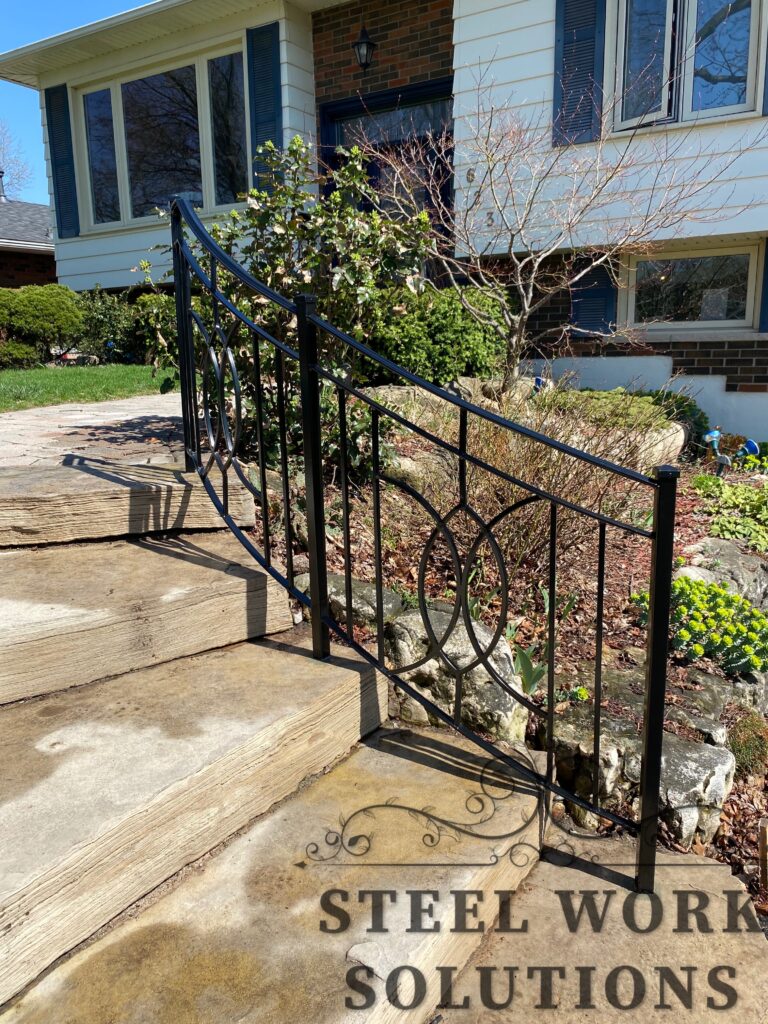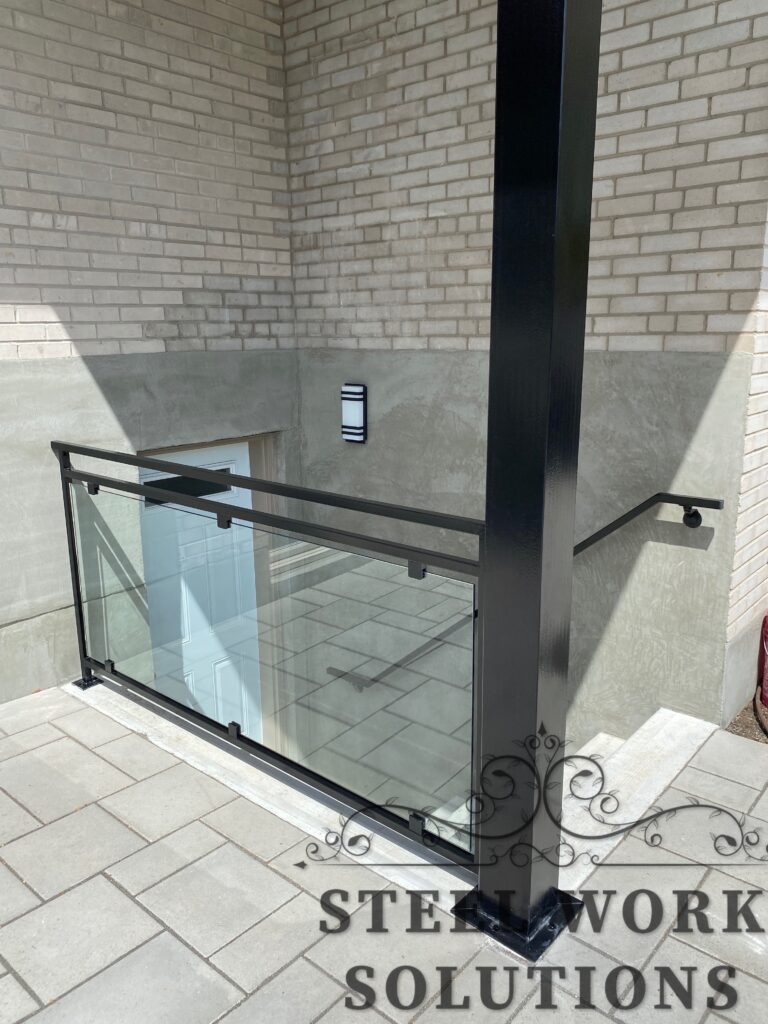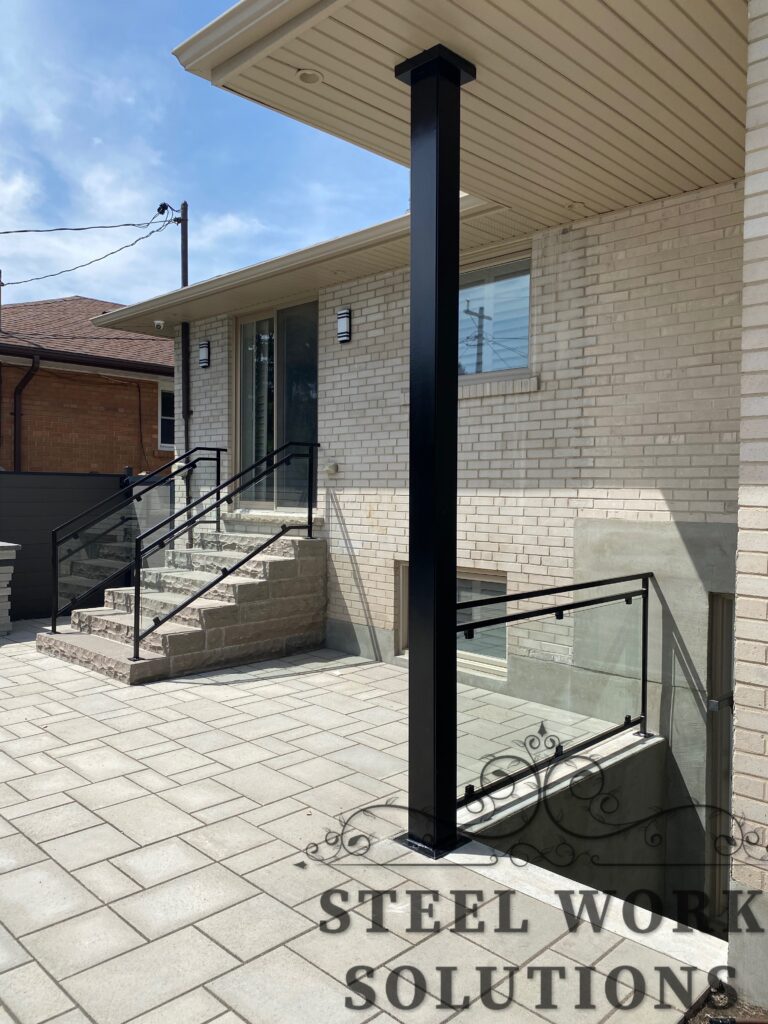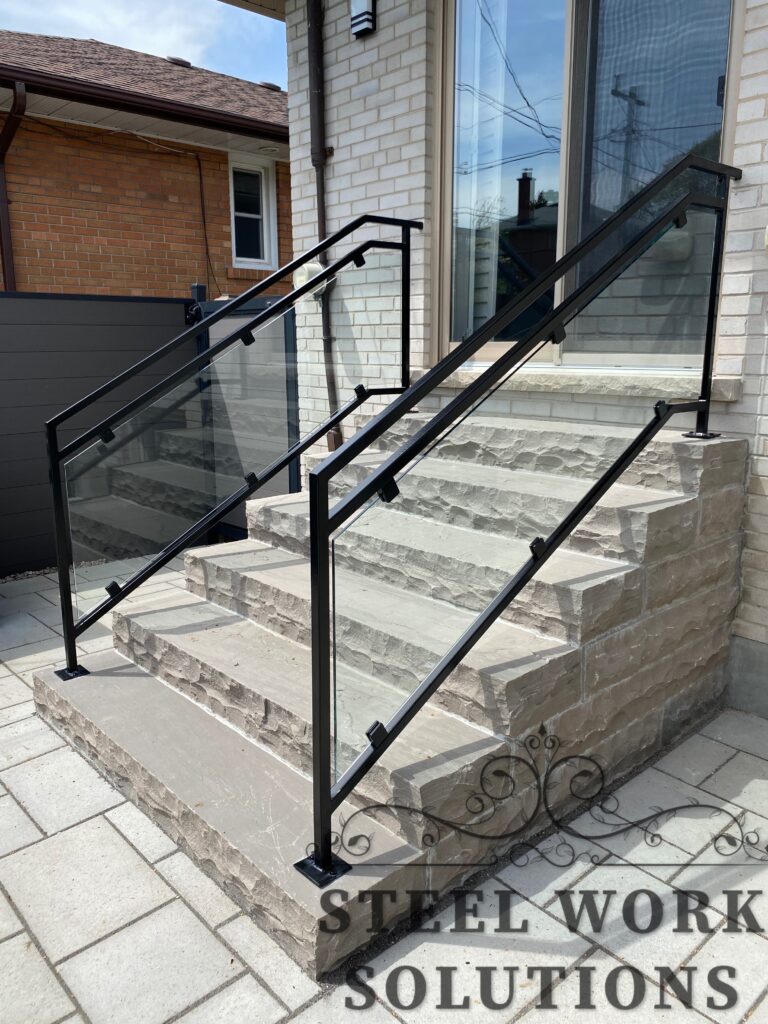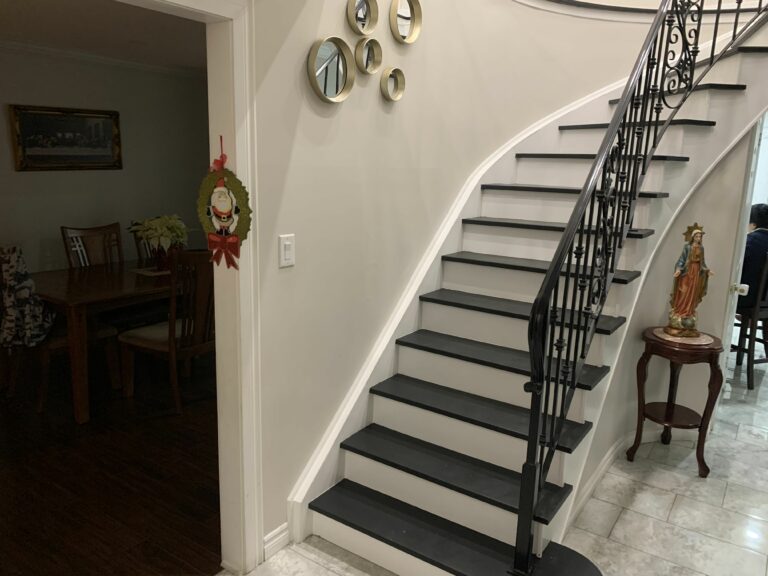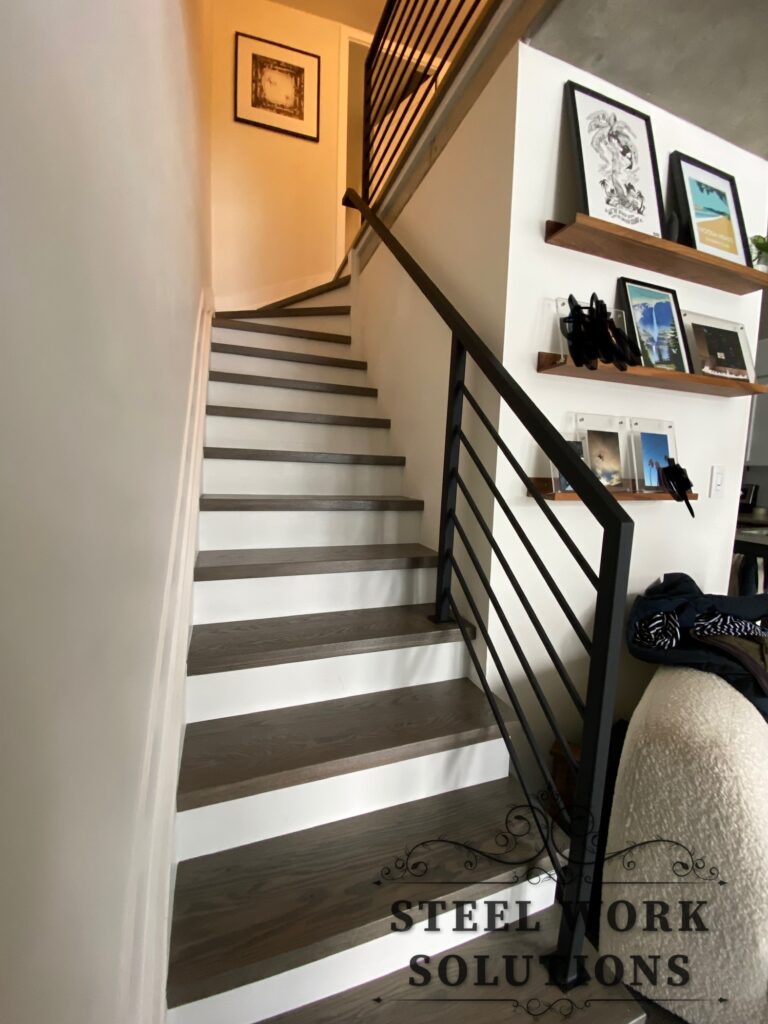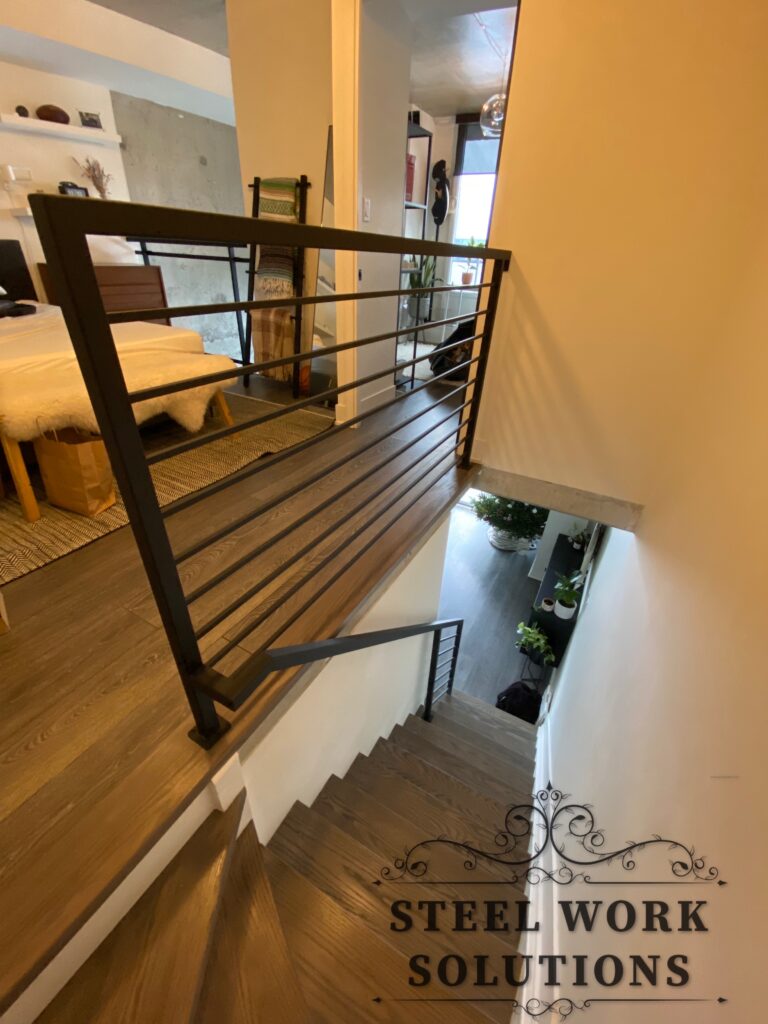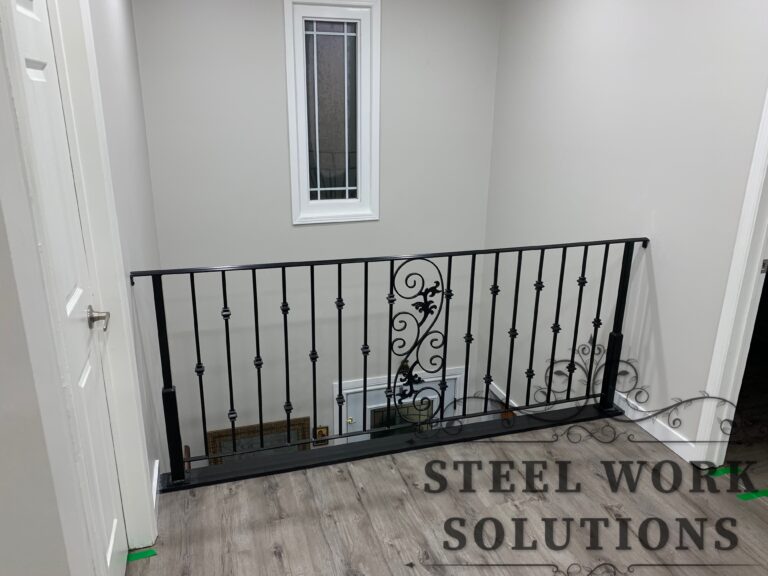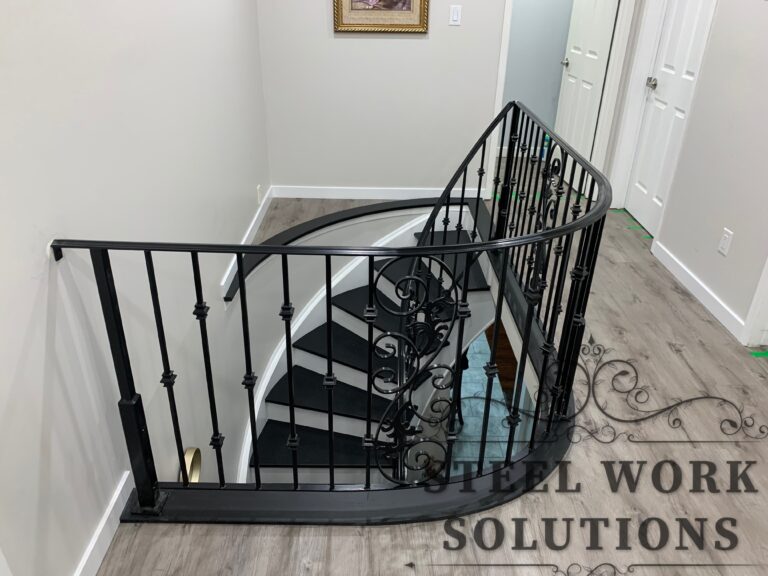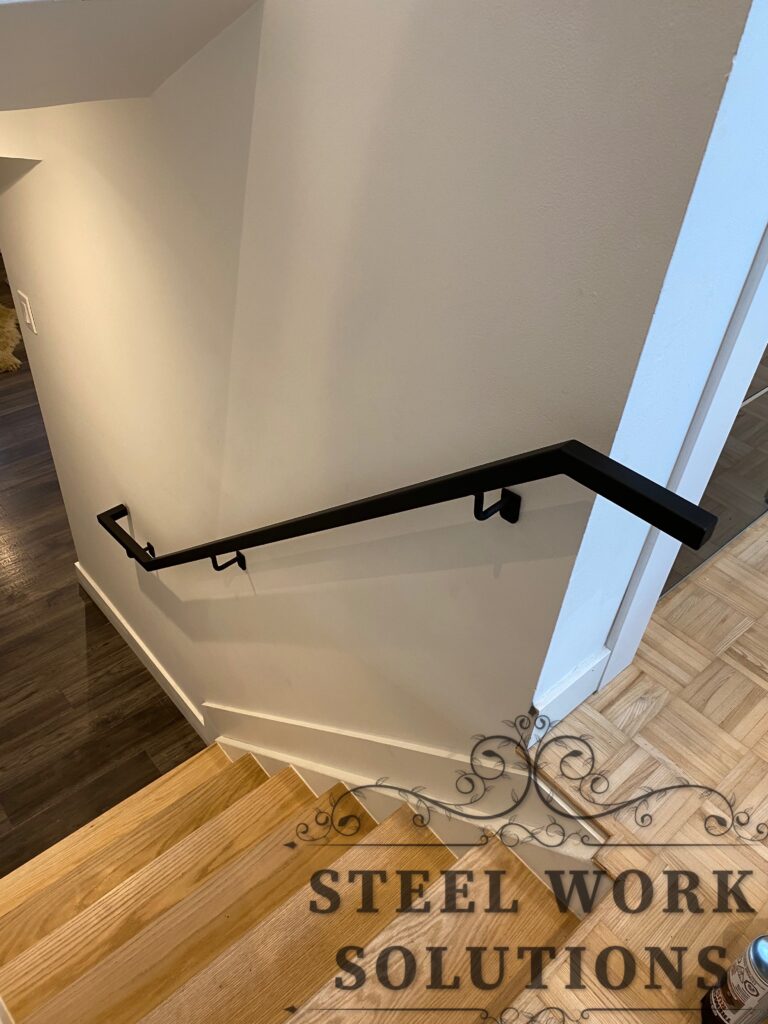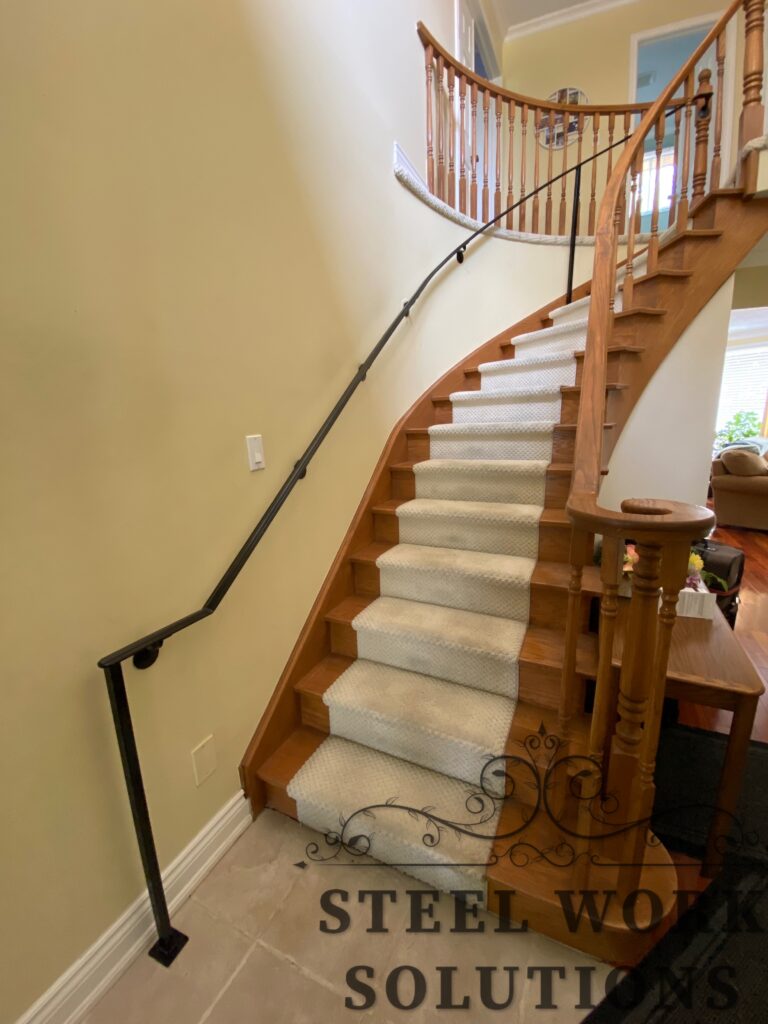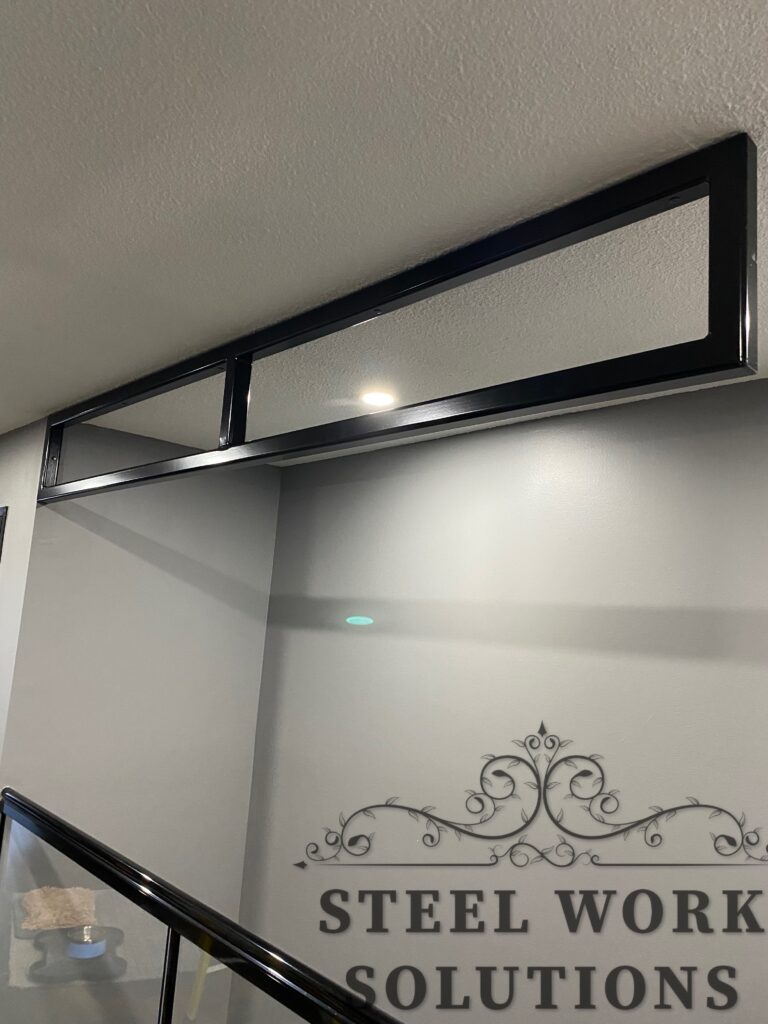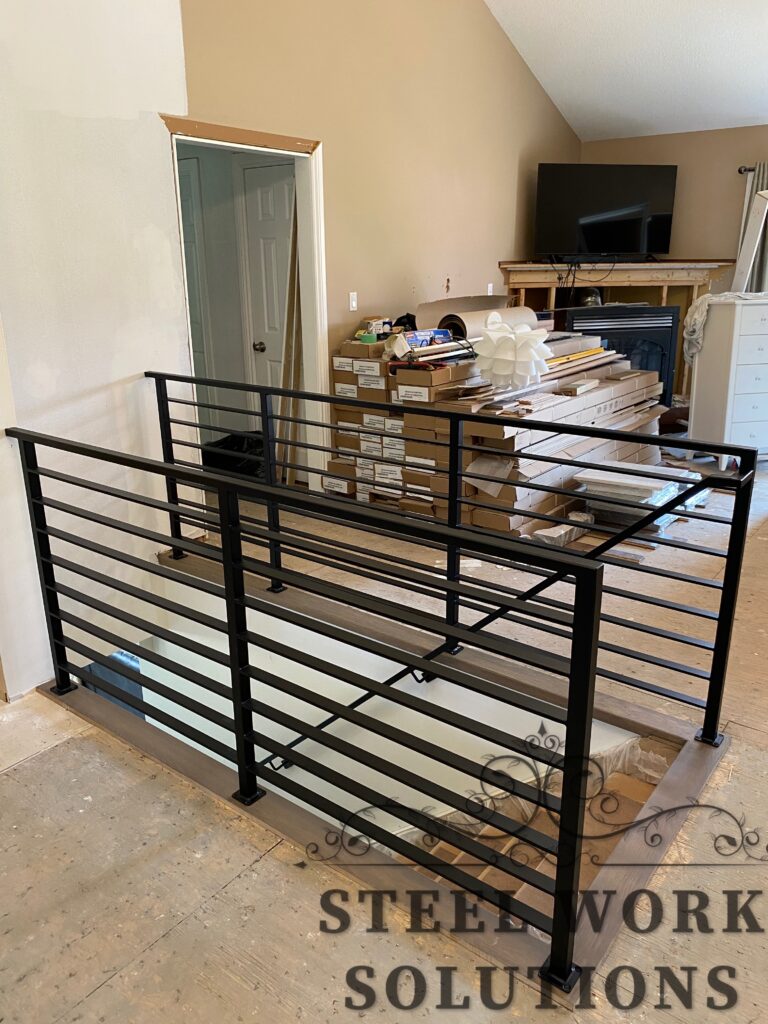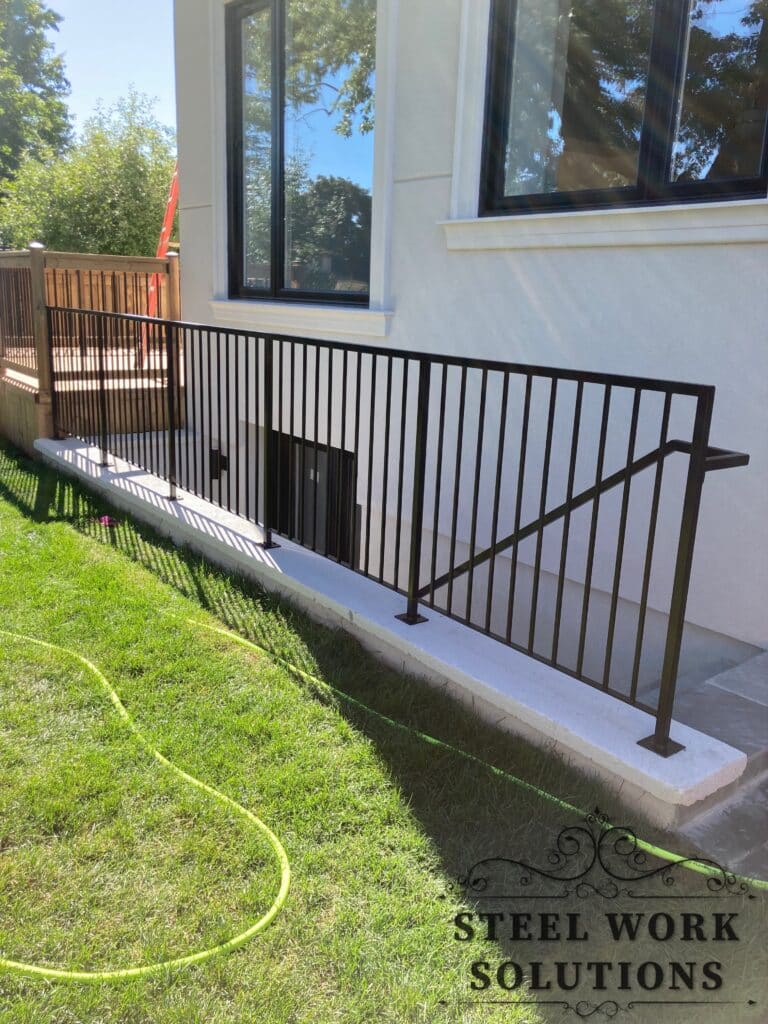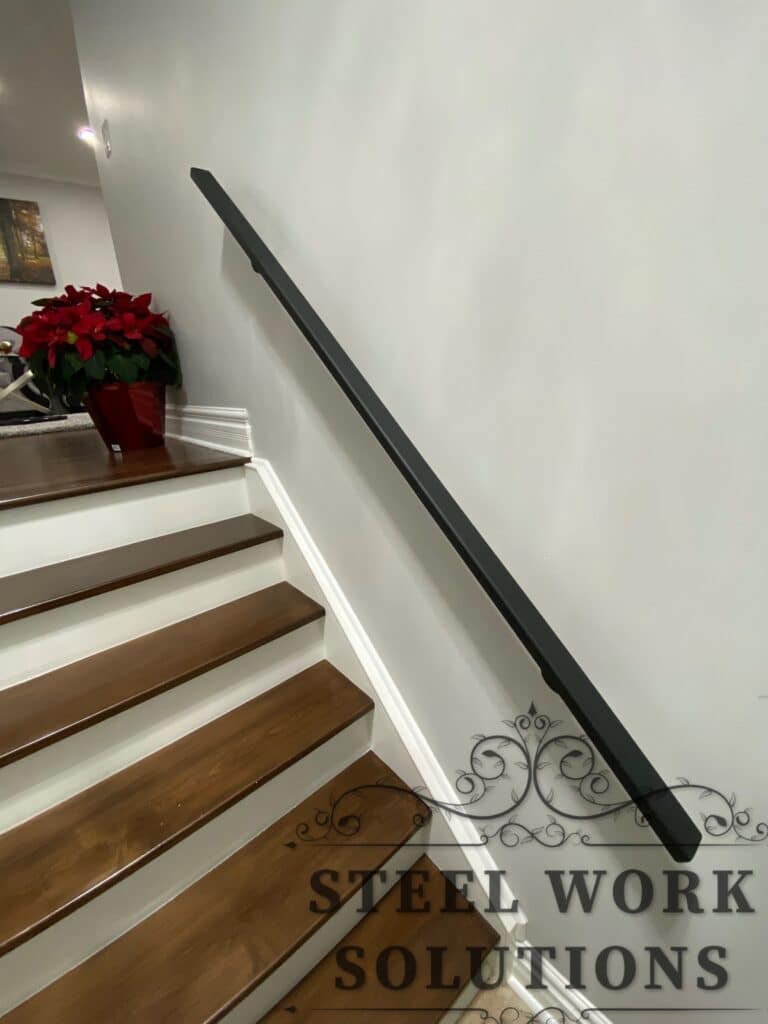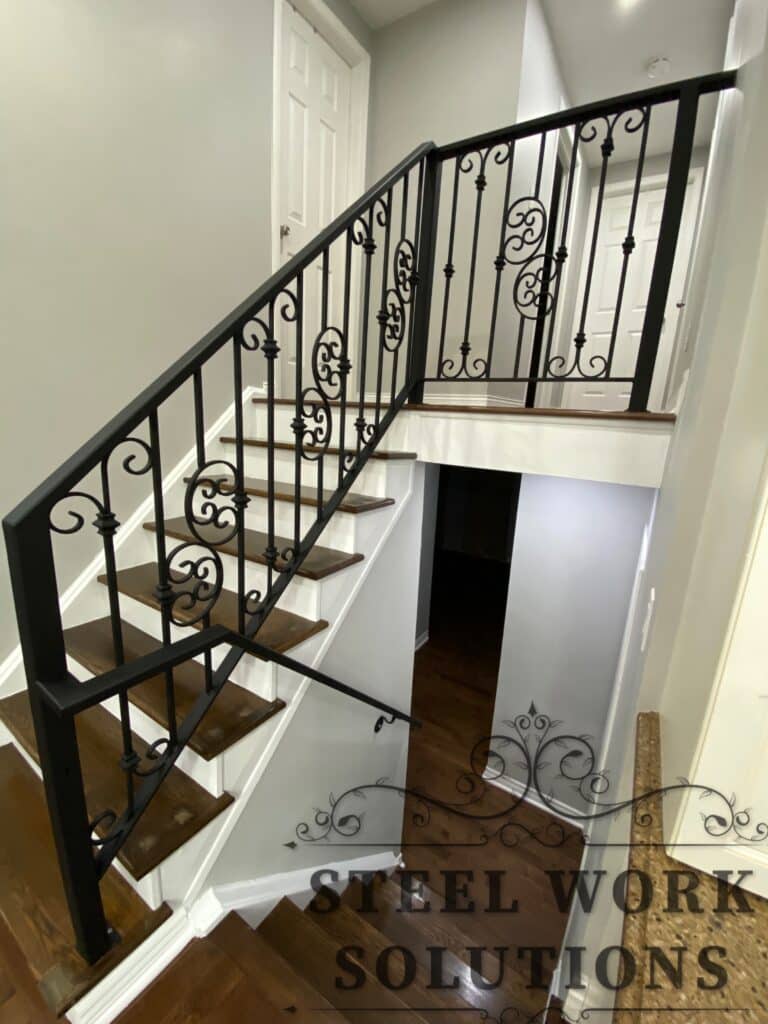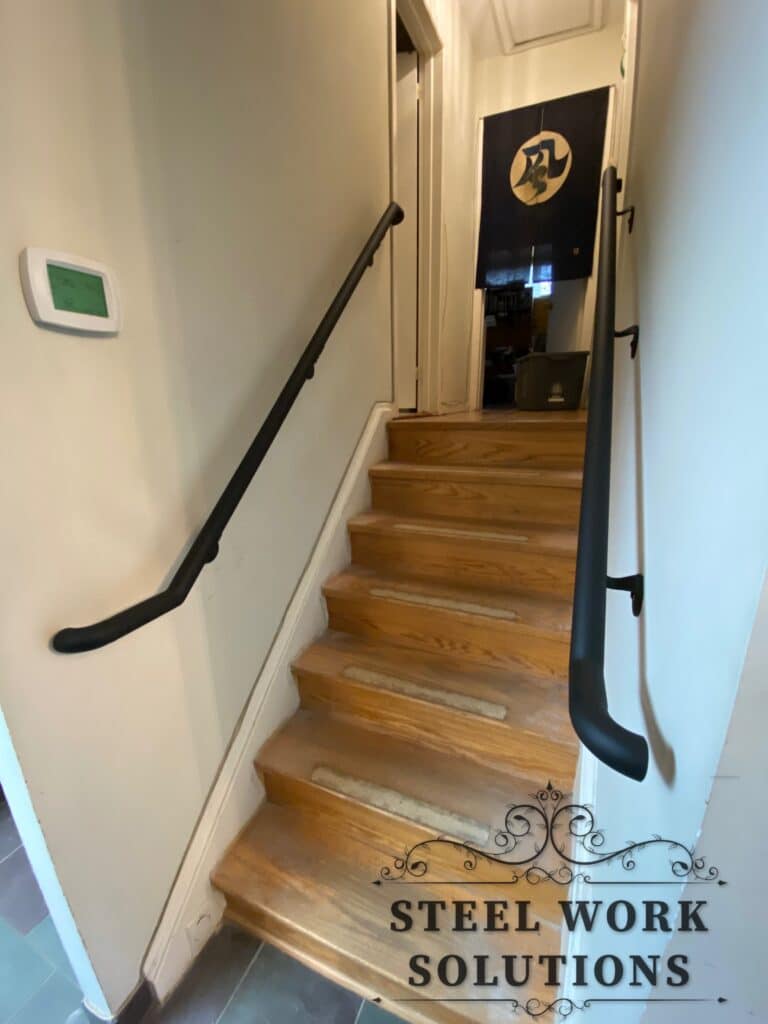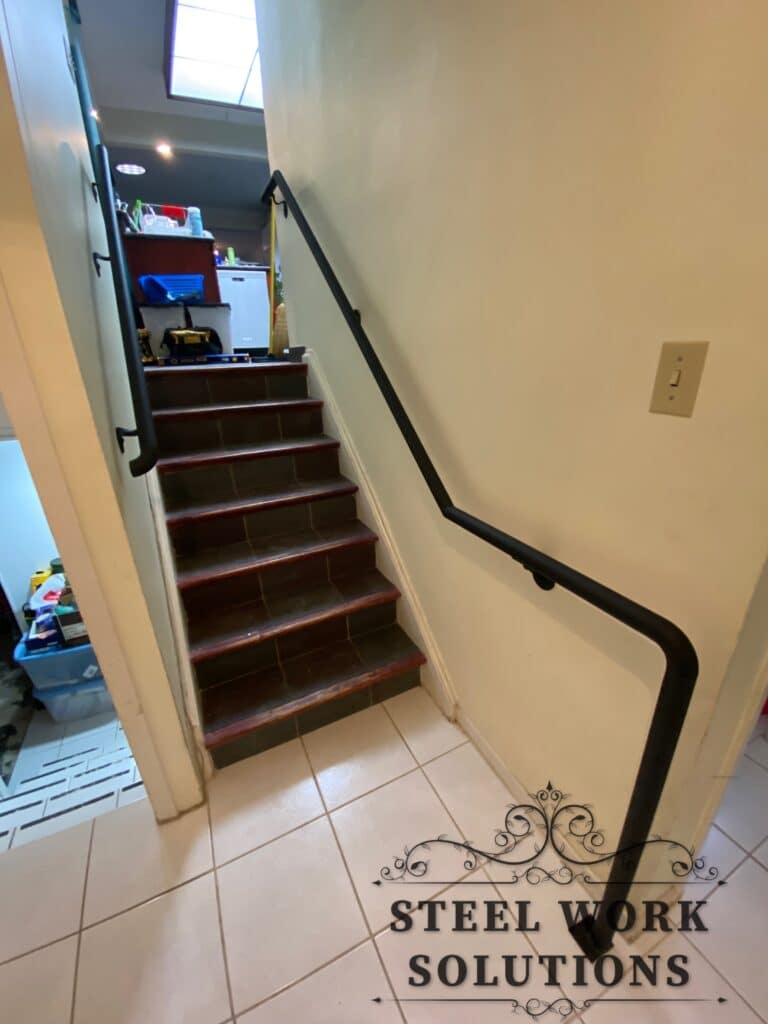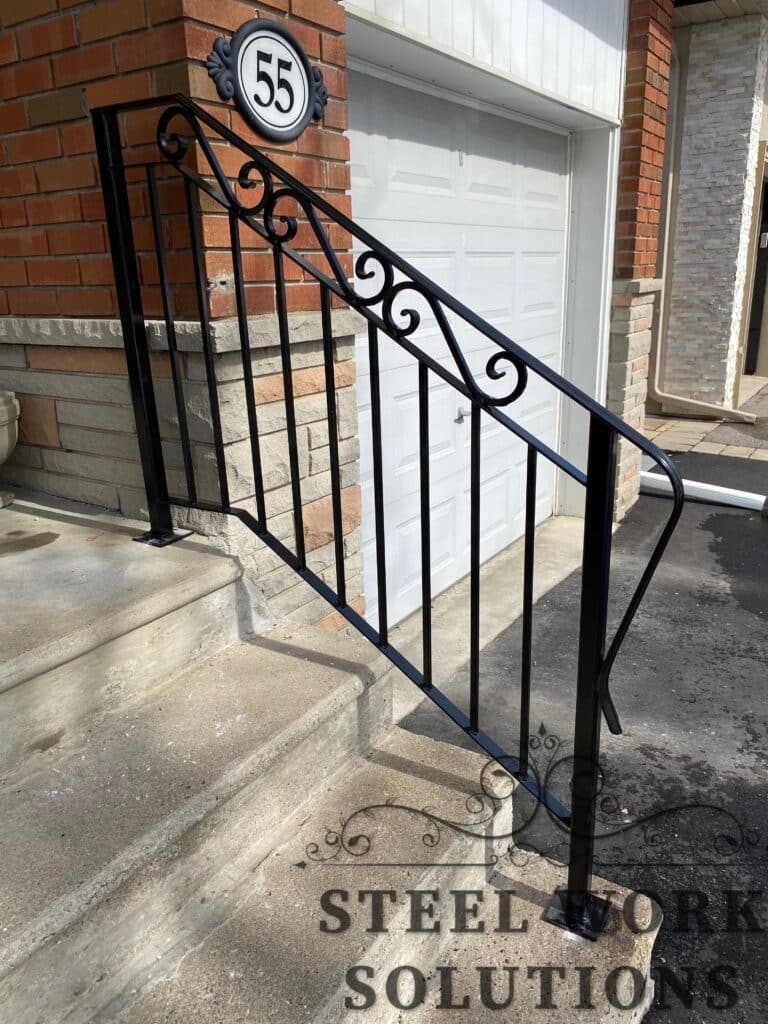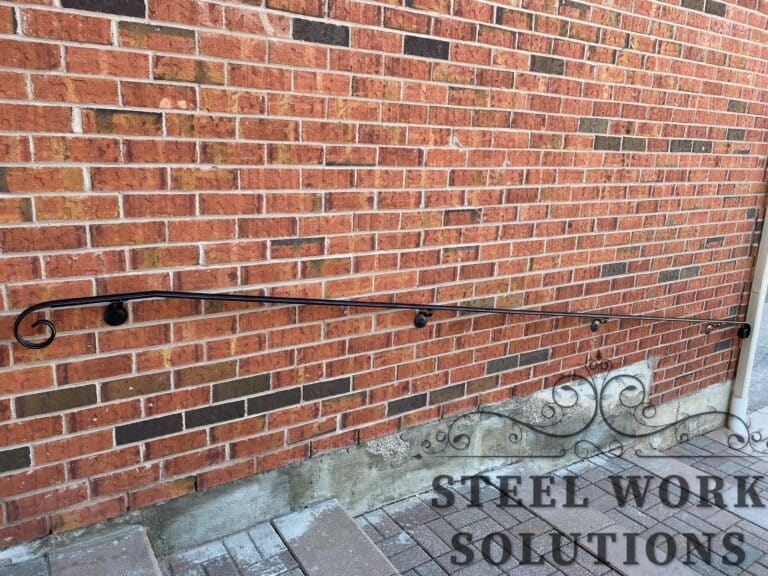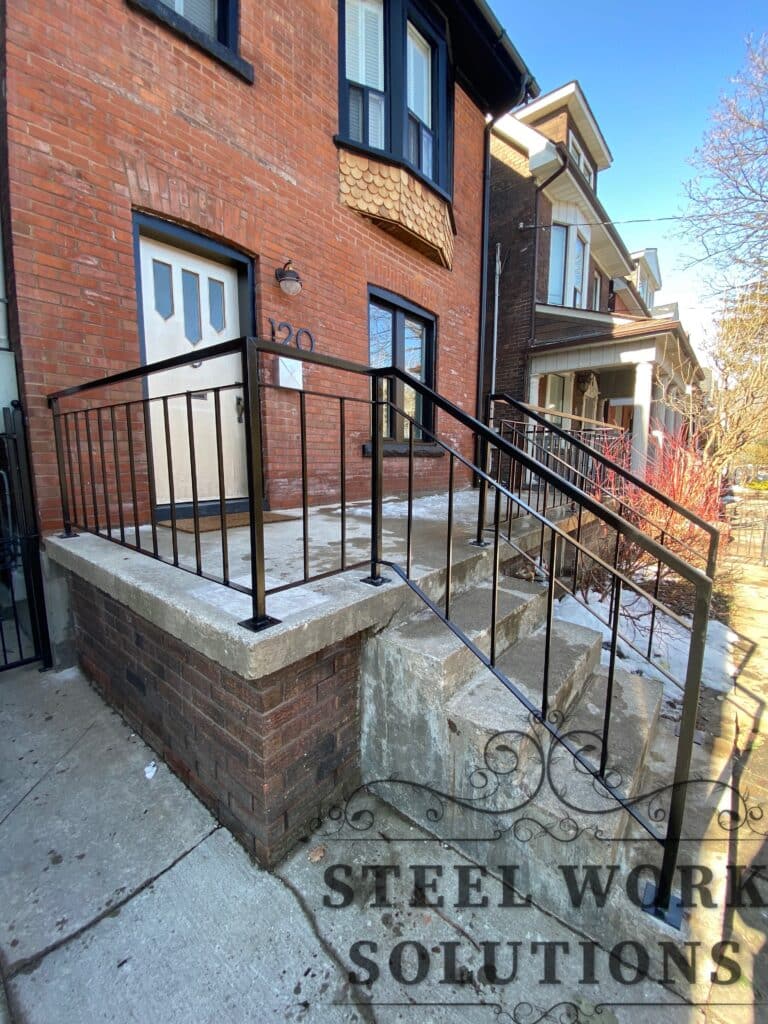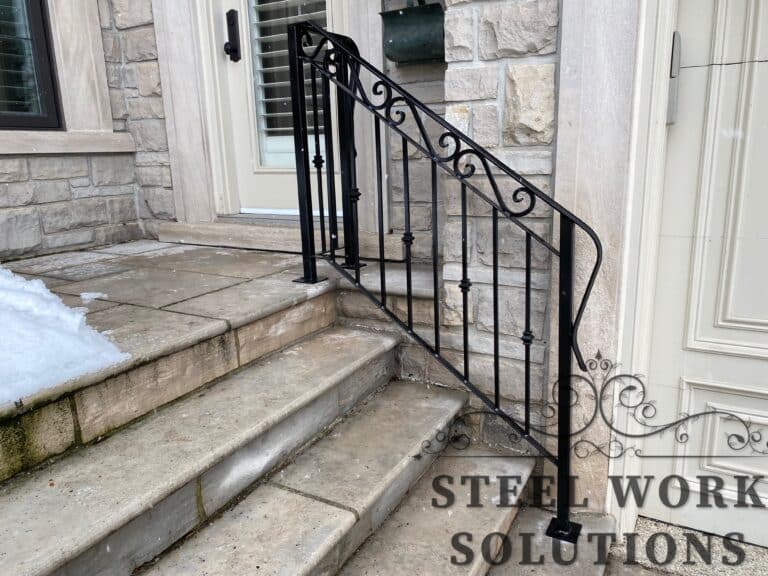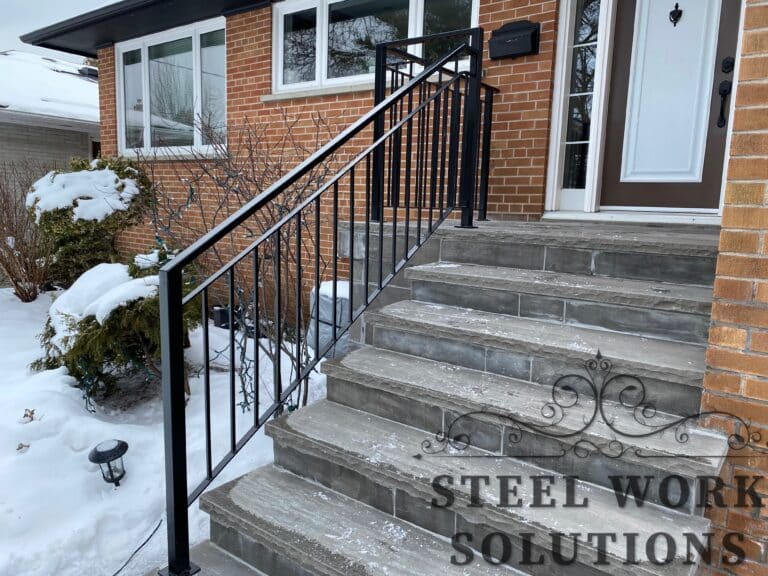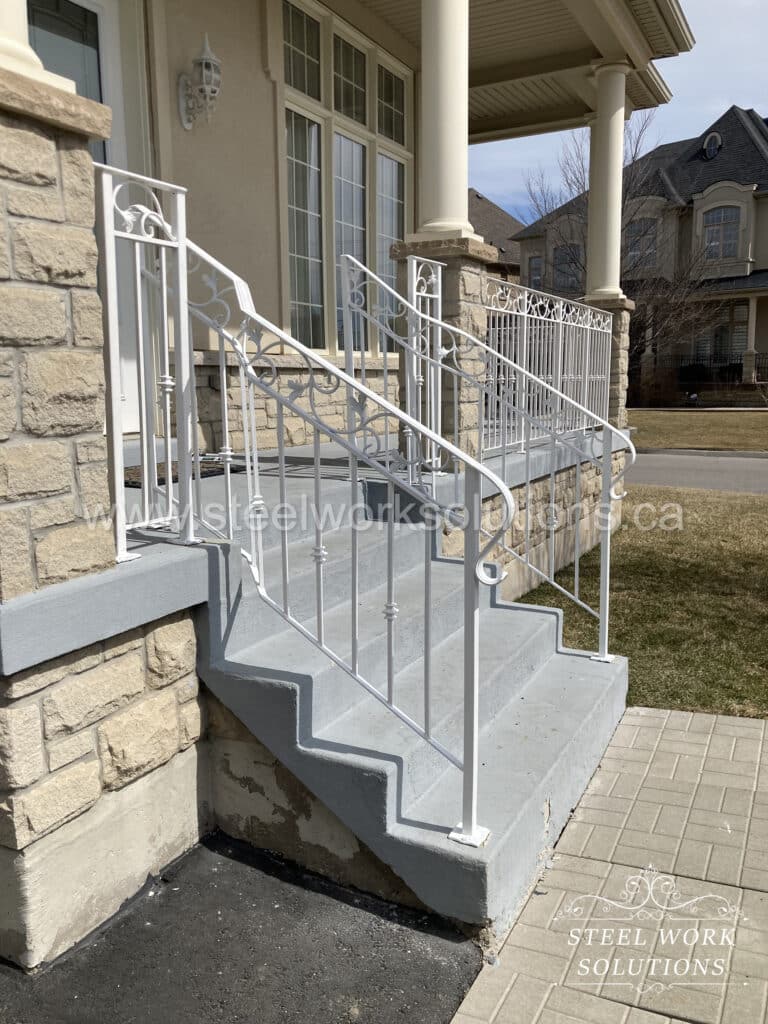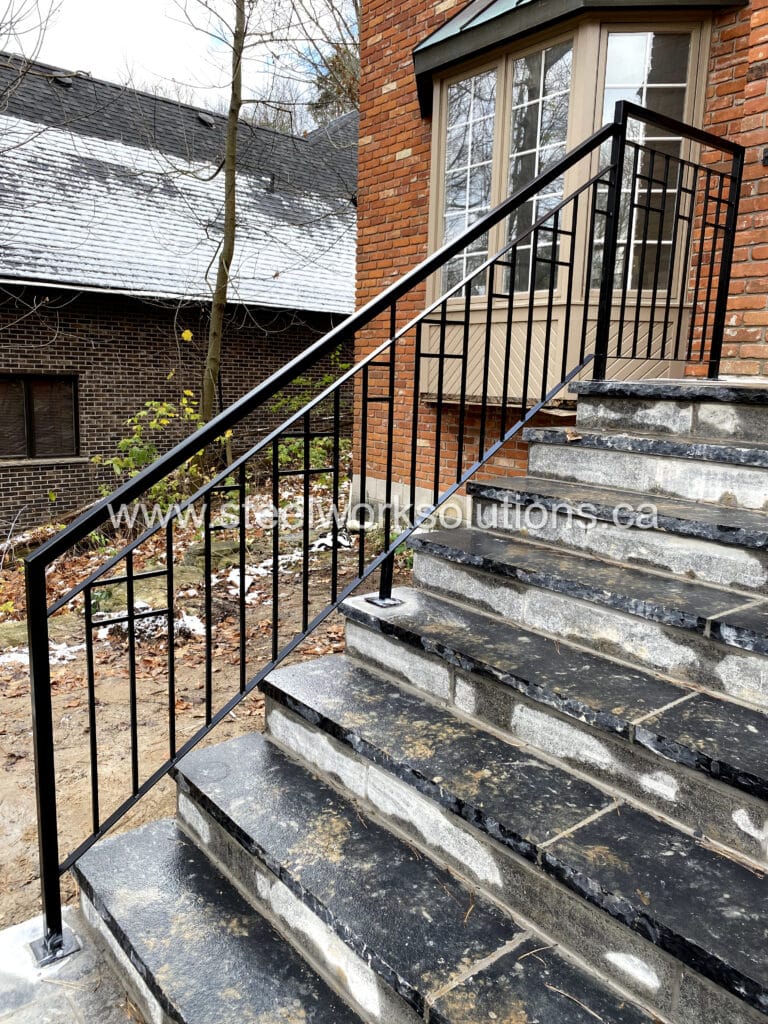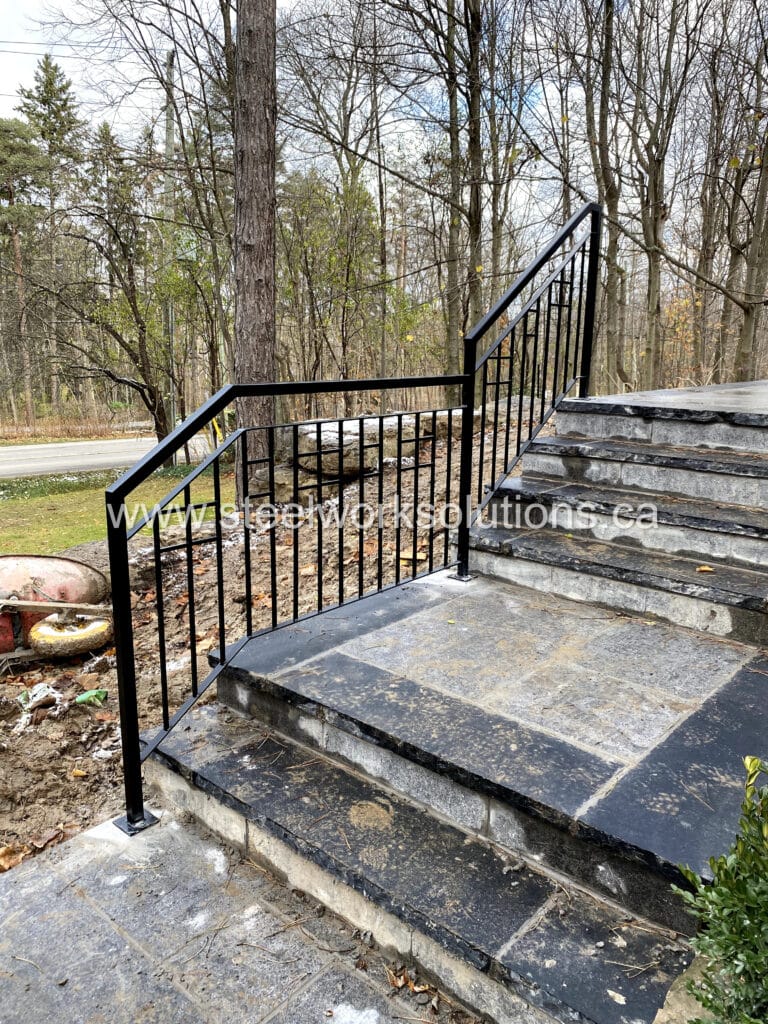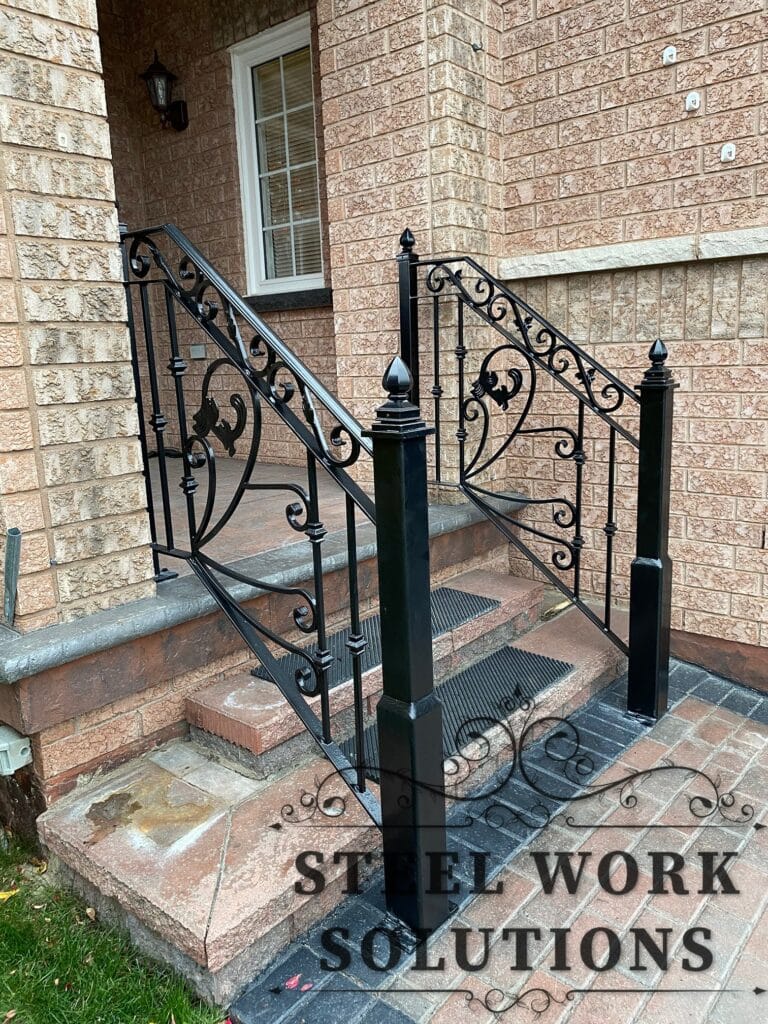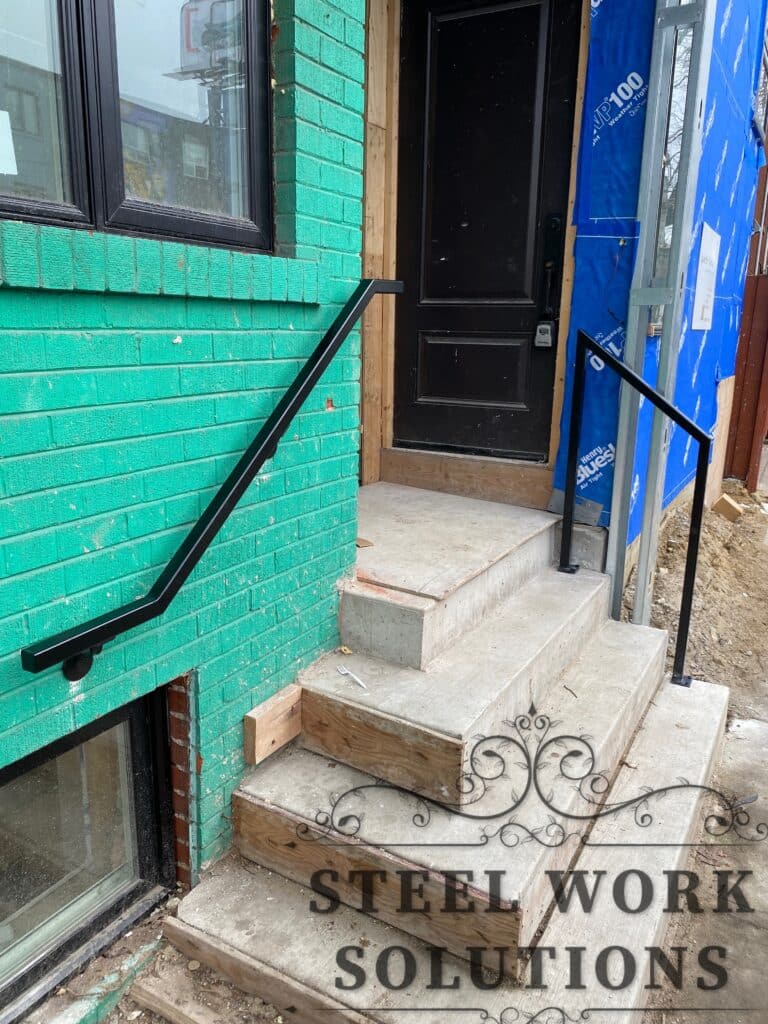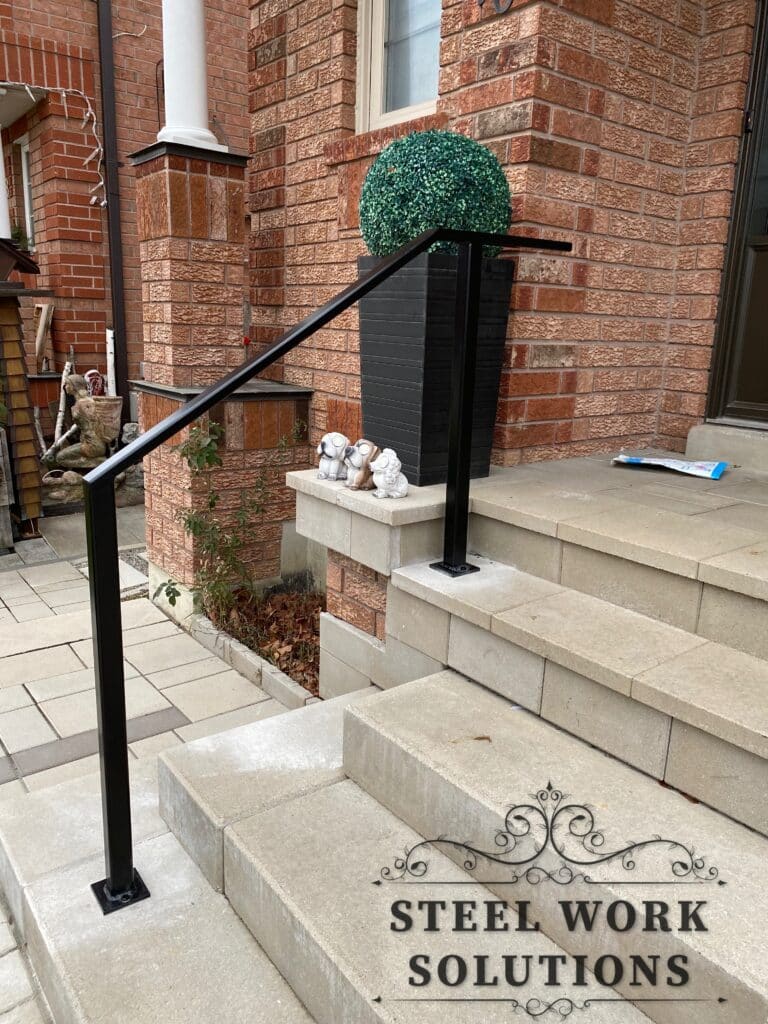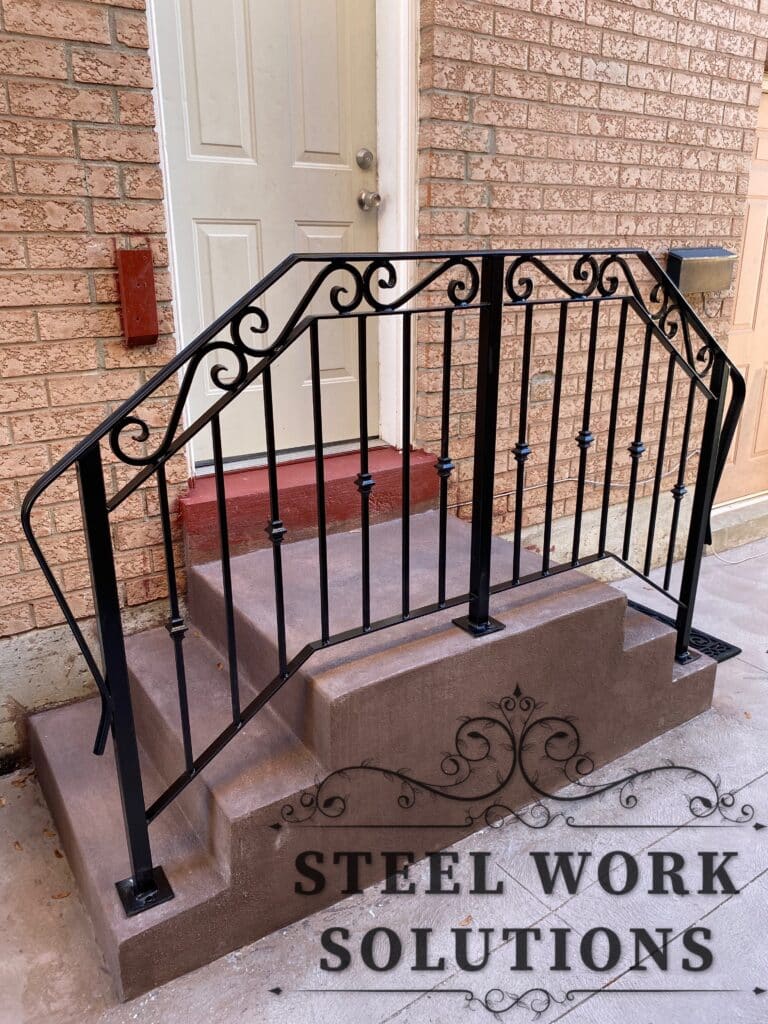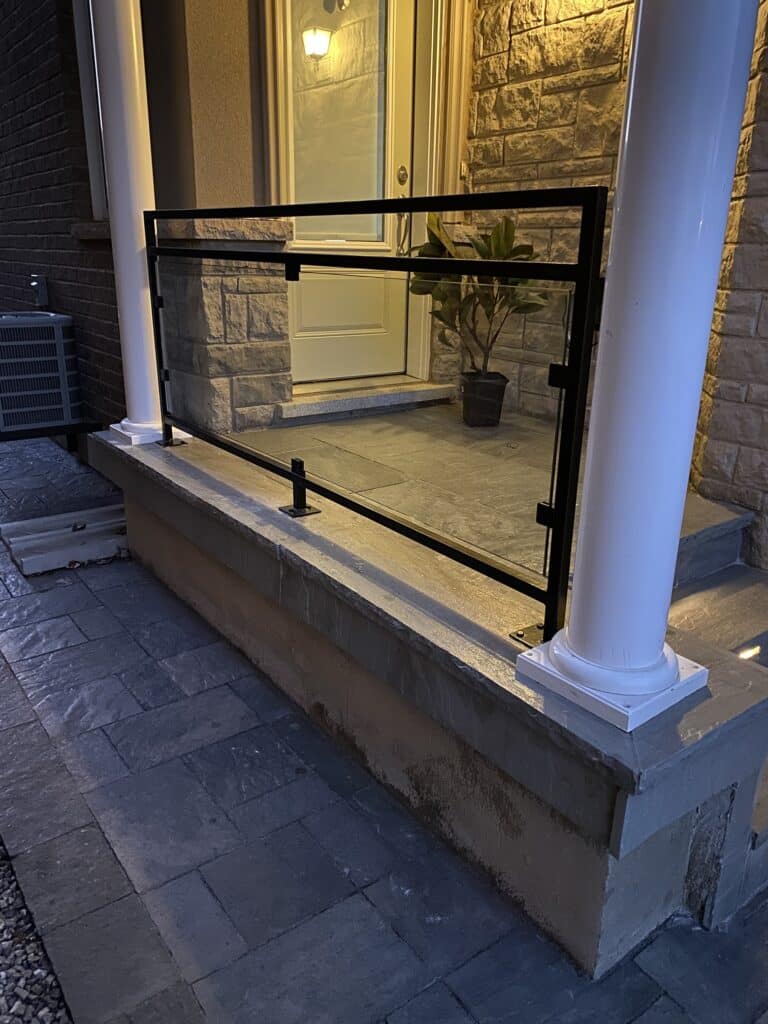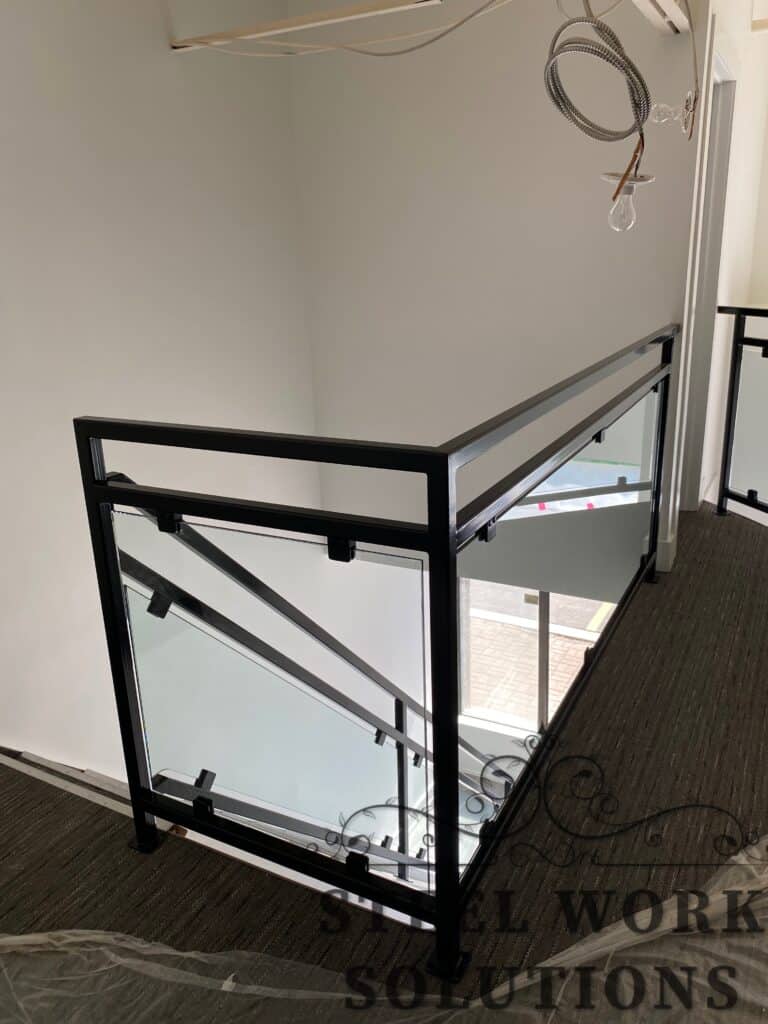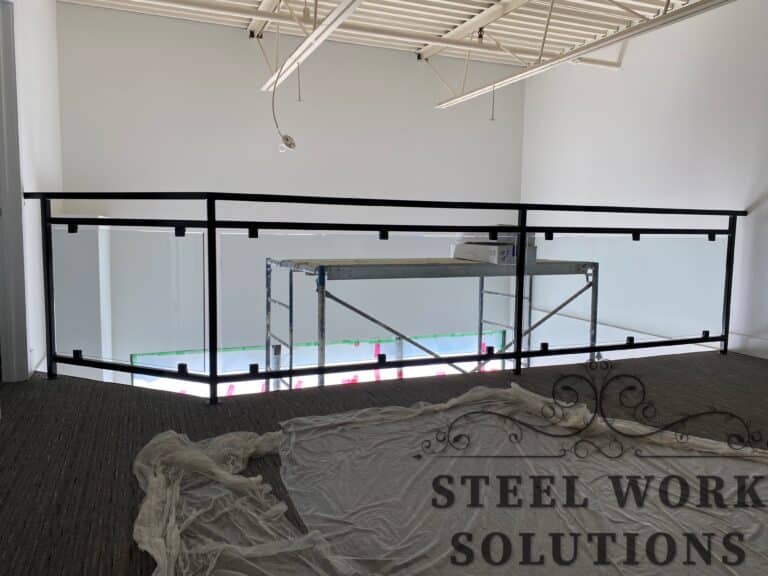 Get started with your project today! Fill out the form below and tell us more about your project and needs.