We are committed to providing high-quality ramp guardrails that meet your specific needs and exceed your expectations.
Steel Work Solutions is your trusted partner for premium ramp guardrail solutions in the Greater Toronto Area and surroundings. We specialize in crafting durable and aesthetically pleasing ramp handrails and guardrails that enhance both accessibility and safety for various applications. Whether you're looking to install a ramp guardrail, handicap ramp handrails, or wheelchair entry ramp handrails, our expert team is here to meet your unique needs with precision and expertise.
Ramp Guardrails: Enhancing Accessibility with Style
At Steel Work Solutions, we understand the importance of creating spaces that are inclusive and accessible to everyone. Our ramp guardrails are meticulously designed to provide not only support but also an elegant touch to your property. We believe that accessibility and safety features should seamlessly blend with the overall aesthetics of the environment.
Our expert craftsmen work closely with you to understand your specific requirements and preferences. Whether you're aiming for a modern, minimalist design or a more ornate traditional look, we have the expertise to deliver solutions that not only meet accessibility standards but also exceed your expectations.
Why Choose Our Ramp Guardrails
Customization: We tailor our guardrails designs to align with your property's architectural style, ensuring a cohesive and harmonious appearance.
Durability: Our ramp guardrails are built to withstand the elements and heavy usage, maintaining their structural integrity and visual appeal over time.
Compliance: We stay up-to-date with accessibility regulations, ensuring that our guardrails meet the necessary standards for a safe and inclusive environment.
Why Opt for Our Wheelchair Entry Ramp Handrails
Safety First: Our handrails are designed and installed to provide optimal stability, reducing the risk of accidents and ensuring a safe passage.
Elegant Designs: We believe that practicality can be beautiful. Our wheelchair entry ramp handrails seamlessly integrate into the surroundings, contributing to the overall visual allure.
Craftsmanship: With years of experience in metal fabrication, our craftsmen possess the skills to create handrails that are not just functional but also masterpieces of craftsmanship.
Why Choose Steel Work Solutions for Your Ramp Guardrail Needs
Expertise: Our team comprises skilled professionals who excel in the art of metal fabrication and design, guaranteeing superior results every time.
Custom Solutions: We understand that every project is unique. Our solutions are tailored to your specific requirements, ensuring a perfect fit.
Quality Materials: We source the finest materials to craft our handrails, resulting in products that are not only visually appealing but also long-lasting.
Comprehensive Service: From design conceptualization to installation, we provide end-to-end service, making the entire process seamless and hassle-free.
Contact Us Today for Unrivaled Ramp Guardrail Solutions:
Elevate the accessibility, safety, and aesthetics of your property with our exquisite ramp guardrail solutions. Steel Work Solutions is your dedicated partner in creating spaces that are inviting to all. Contact us today to discuss your project and take a step towards a more inclusive environment.
Check Our Ramp Guardrail & Handrail Projects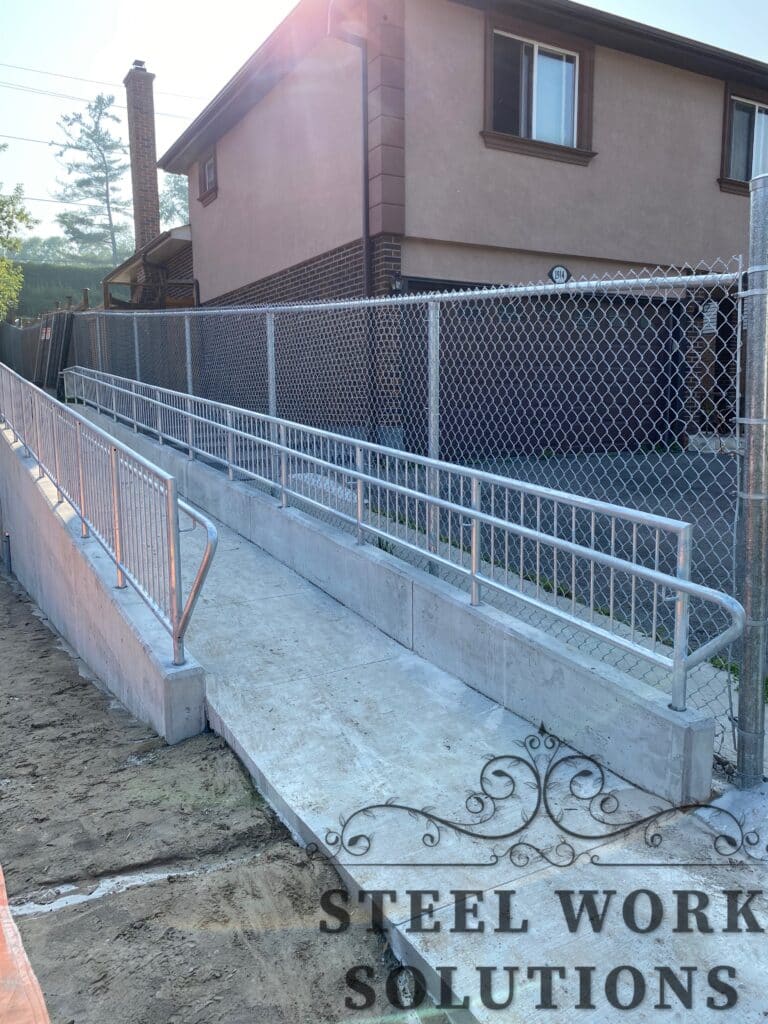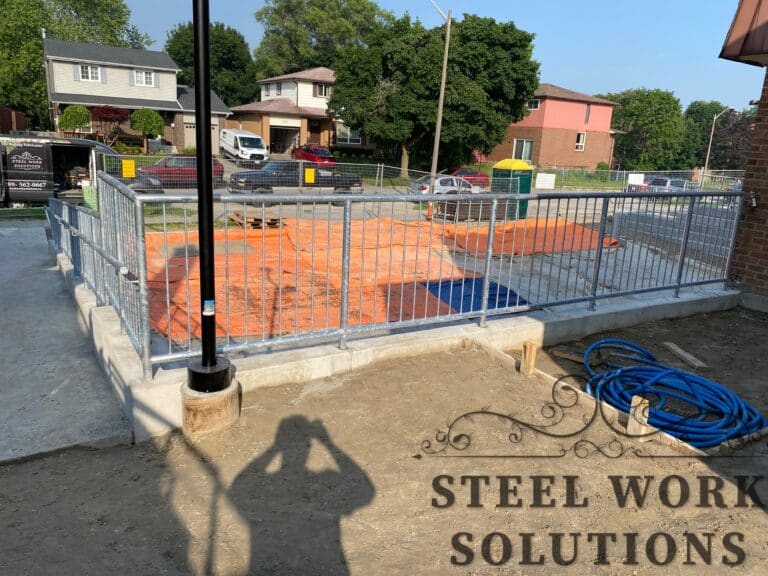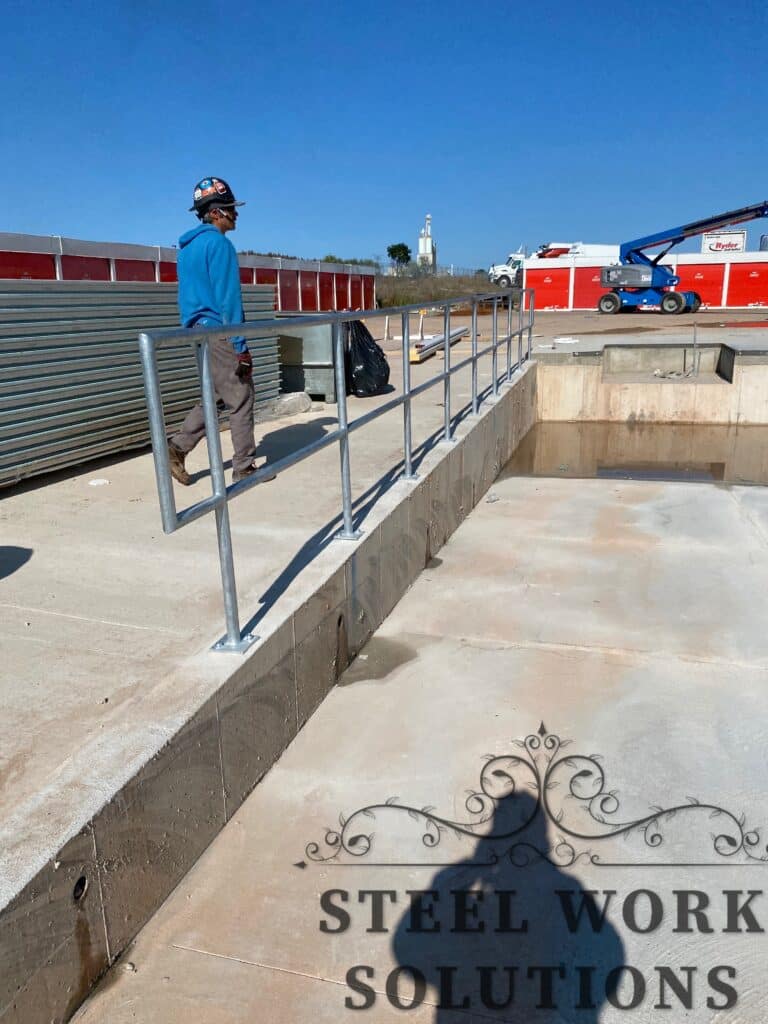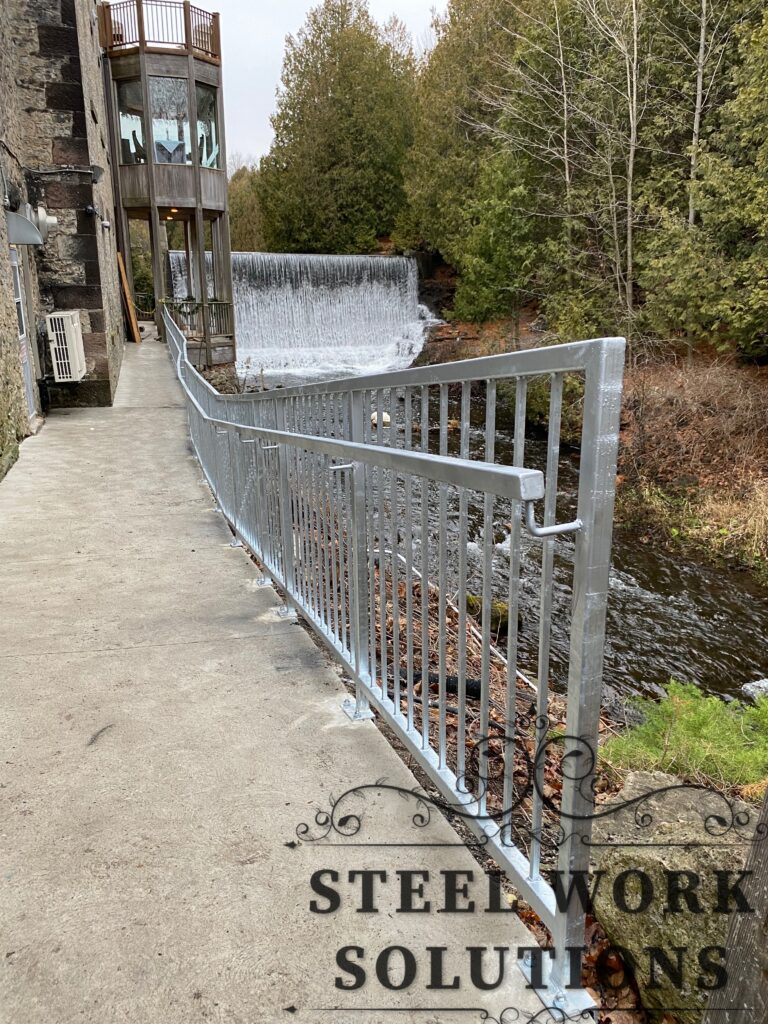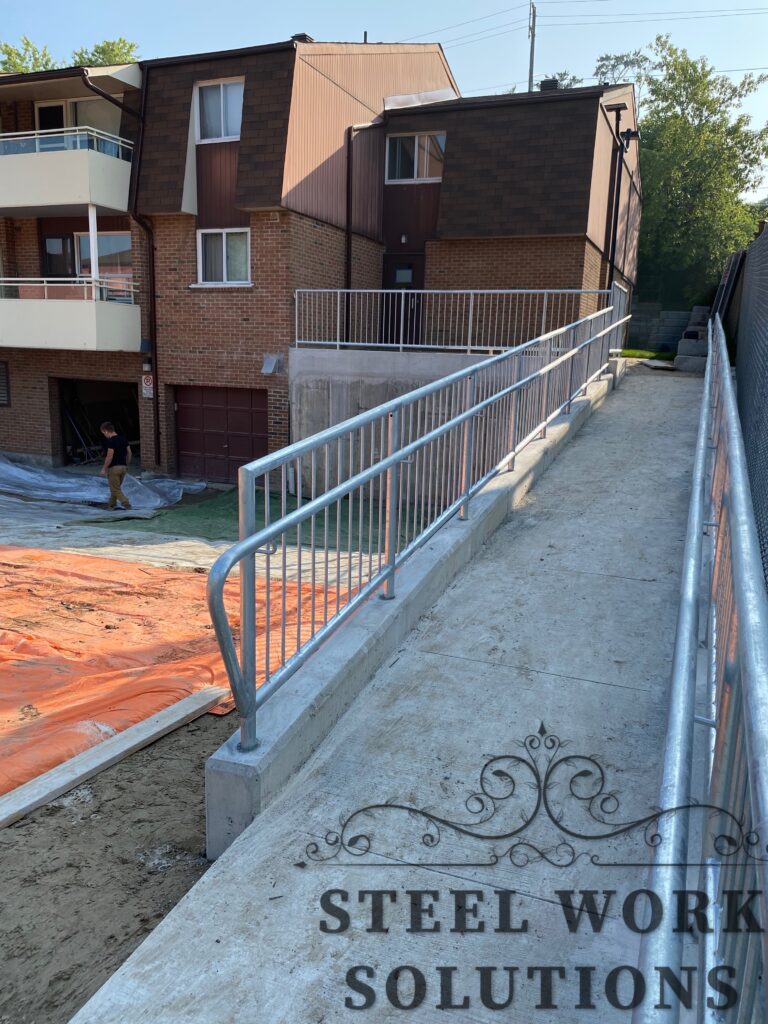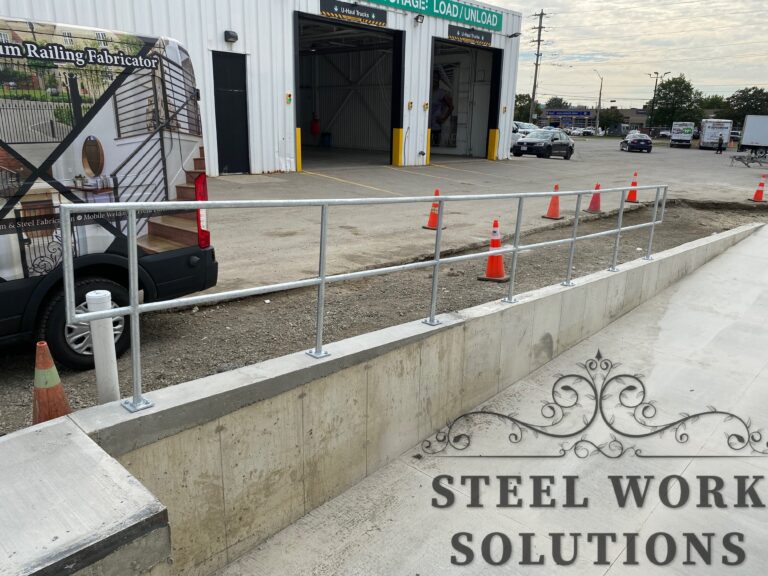 Get started with your project today! Fill out the form below and tell us more about your project and needs.