Wrought Iron & Aluminum Railings & Fences

Your Local Railing Company

Steel Work Solutions provides Aluminum and Wrought Iron Railing, Fencing, and Gates Solutions for Residential, Contractors, Commercial Builders, Installers and Property Managers.

Steel & Aluminum

Metal Porch Railings

Take your porch to the next level by adding a custom-fabricated metal railing.

Elegant & Modern

Glass Railings

Add a stylish look to your space and other numerous benefits such as improved safety, increased natural light, and unobstructed views
Get A Quote For Your Project Today!
Steel Work Solutions Inc.
Steel Work Solutions is a family owned and operated aluminum and steel fabricators located in Mississauga, Ontario. We have been successfully involved in the metal fabrication and the aluminum/steel industry since more than two decades now and have been one of the most recommended structural aluminum and steel contractors in the Greater Toronto Area.
Out here in Steel Work Solutions, we believe that providing a quality service is not just a word, it takes years of experience through which you learn different technologies and processes that plays a major role in the quality of the work.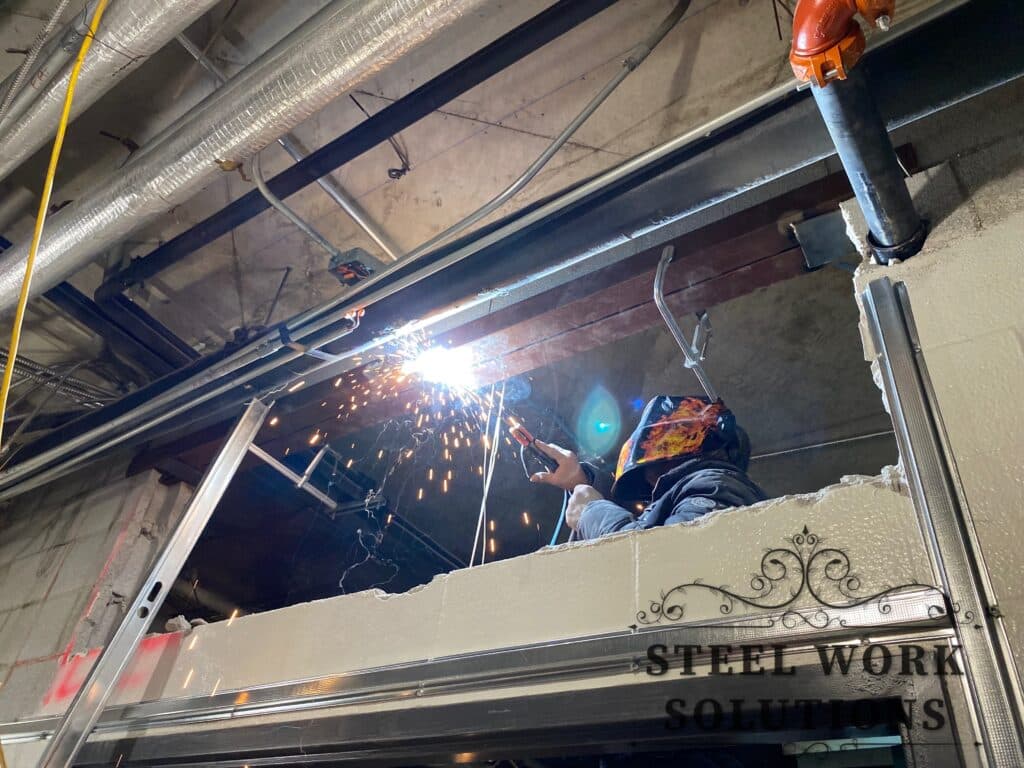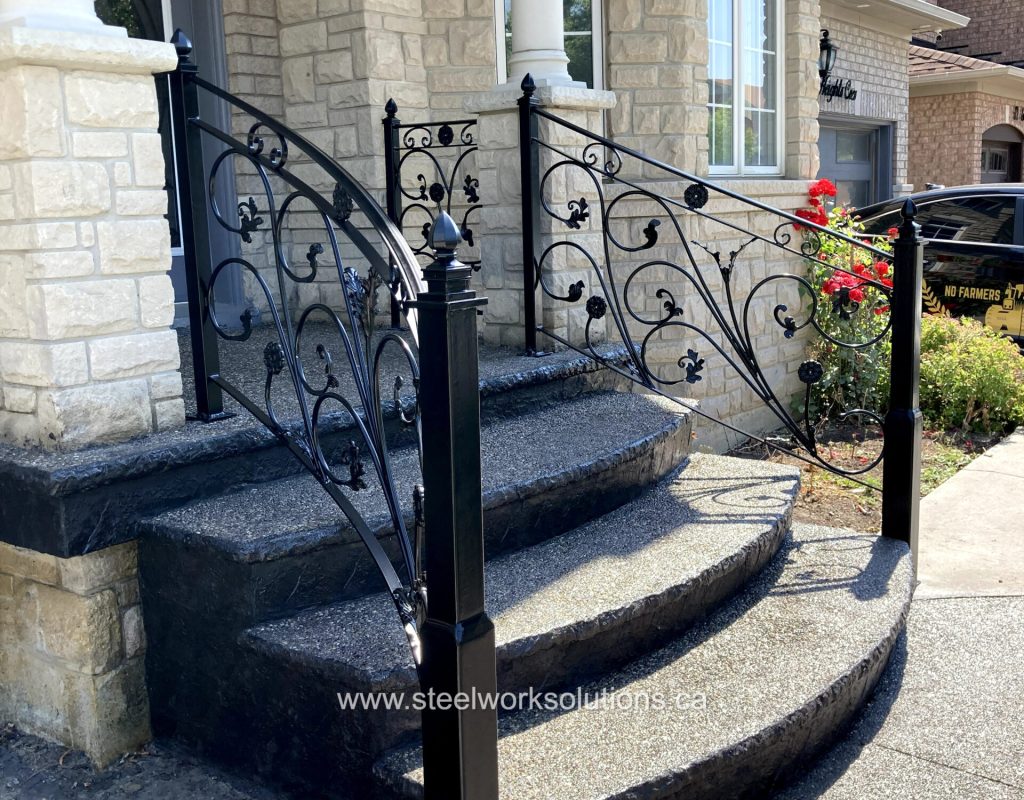 Aluminum & Steel Railings
We design, fabricate, and install elegant and durable aluminum and wrought iron railings that enhance property appearance and provide additional support and safety for your family and visitors. You can relay on our team for your railing design, fabrication, and installation.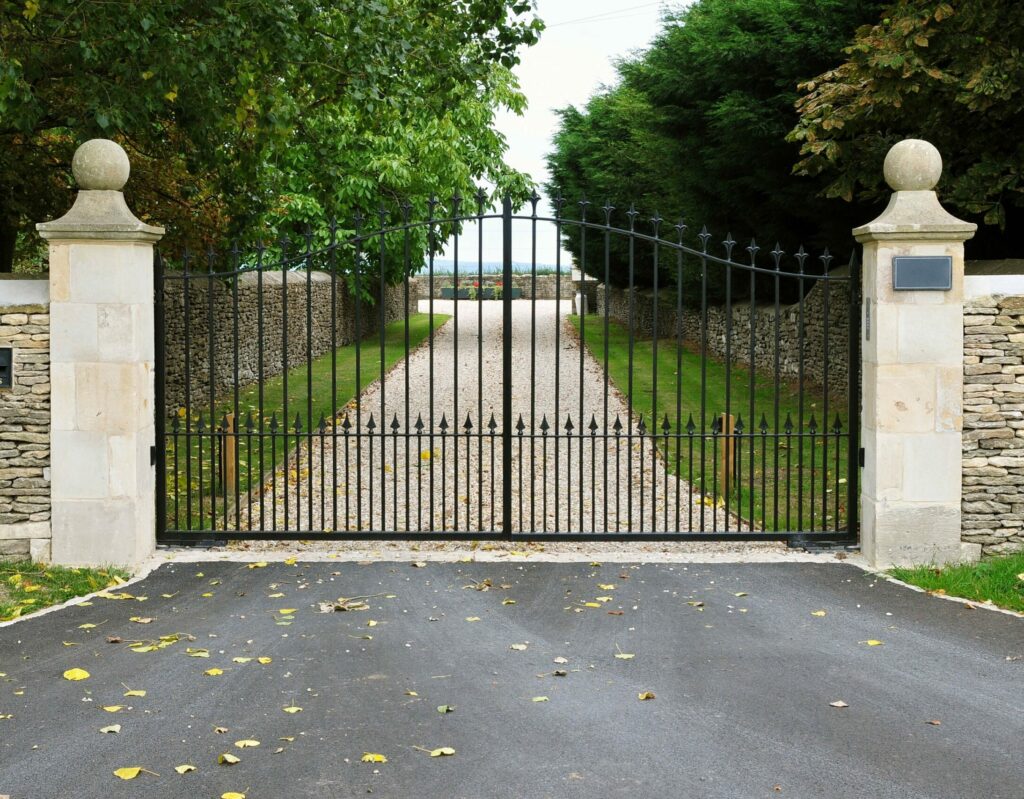 We design, fabricate, and install custom steel and aluminum gates for residential and commercial properties of all sizes.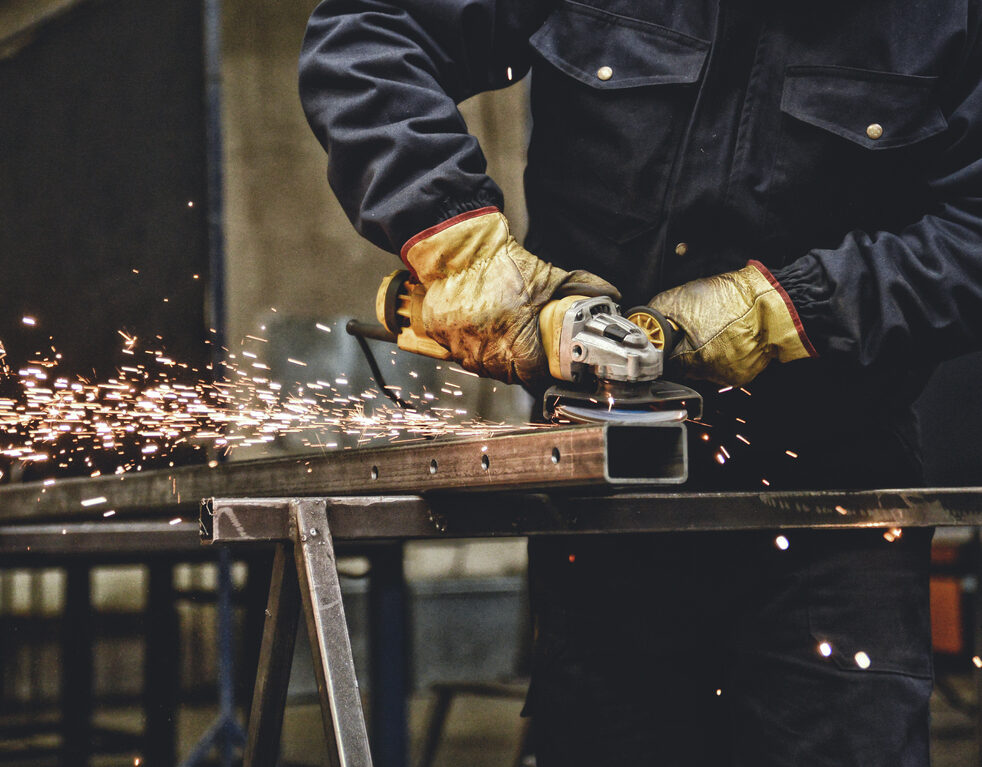 Custom Steel & Aluminum Work
We offer our customers full-service custom steel and aluminum fabrication capabilities by experienced and friendly welders.
What Our Clients Say About Us
Great job, I'm really happy I used them. This was for a rental and they re-arranged their schedule to help us get the unit listed quickly. I'm very happy with quality of the railings and the installation and they look great. Khoshaba is a super friendly and accommodating guy. Thank you for the great service.
Steel Work Solutions have done a great job, my family and I are very happy with the front porch Railings. I have been getting compliments from my neighbours since the day it was installed. Khoshaba and his team did a great job. I strongly recommend Steel Work Solutions for any custom steel designs!
I have started dealing with Abdo from Steel work Solutions in Mississauga, he is an amazing person. I would highly recommend them !!! It was pleasure doing business with you guys, kind and very helpful.
We were looking into getting front porch railings done at our house and we came across Steel Work Solutions to do the job. Thank you for the amazing work, we love our beautiful aluminum railings. I highly recommend them for your steel needs! Khoshaba and his team had customer service, were punctual and had amazing prices. We will definitely come back for future projects.
We bought a new house and wanted to renovate our stairs and we contacted Steel Work Solution to provides us with a quote for a custom design we had in mind. They were so efficient and fast to get back to us. They explained the available options. We decided to go with aluminum staircase railings and everything was done and installed on time. Not to mention price was incredible and affordable. I highly recommend Khoshaba and his team if you are looking for customized railings.
We just finished a large Reno in our house and one of the changes involved our stair railing. I wanted stainless steel balusters and spoke with a number of railing companies who didn't seem keen on doing it, or, quoted an astronomical amount. I reached out to Khoshaba and he arranged to pop by to have a look. He took some measurements, outlined the process, was very collaborative when I shared some references and ideas, and he gave me a quote on the spot that was lower than the ones I had received prior - a plus when you're doing a major overhaul. Thank you and will definitely recommend you to anyone looking for railings.
Our Recent Residential Projects
Our Recent Commercial Projects
Helpful Resources From The Blog
Check out most recent blog posts.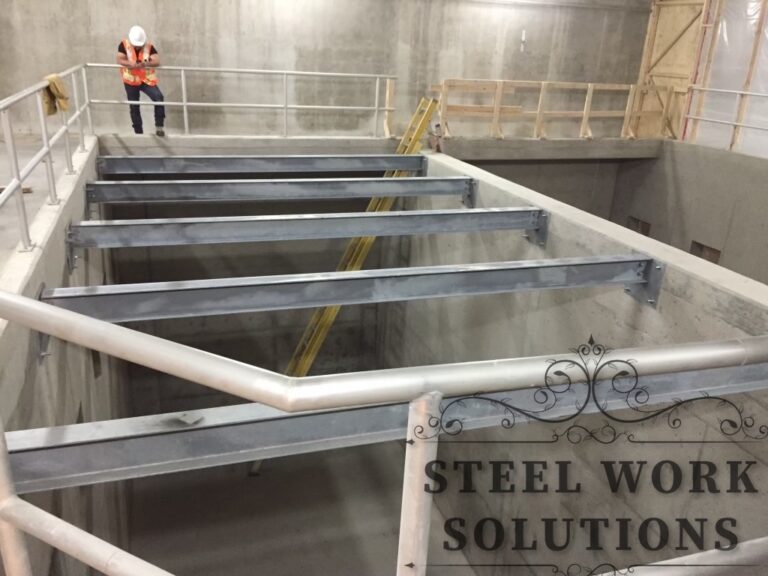 Blog
Structural steel stands as a towering testament to the innovation and strength in modern construction. In this extensive exploration, we delve deep into the world
Read More »